Sponsored by Houghton Mifflin Harcourt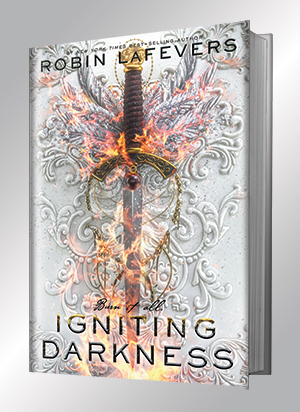 Two assassins will risk absolutely everything—even their own divinity—to save the people and the country they love in this lush historical fantasy from New York Times bestselling author Robin LaFevers. Set in the world of the beloved His Fair Assassin series, this smart, sensational follow up to Courting Darkness is perfect for fans of Leigh Bardugo and Holly Black.
Hey YA Readers!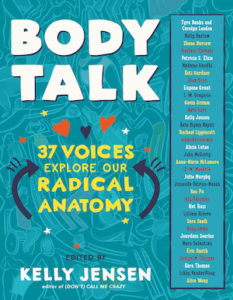 My next book hits shelves tomorrow. It's called Body Talk: 37 Voices Explore Our Radical Anatomy and it's packed with essays, art, and ephemera all about the physical and political realities of having a human body.
When my last book came out, I asked contributors to share their favorite mental health and mental illness books, and that post has been such a treasure for so many seeking a good read on those topics. I've done the same for this book, and a number of contributors have shared the books on bodies, identity, and disability which have meant a lot to them.
This collection of recommendations is both fiction and nonfiction, as well as YA and adult. It's perfect for all types of YA readers and includes both books you'd anticipate, as well as books you may not think of as fitting within these categories but that certainly do.
I've linked, too, to corresponding contributor webpages so you can learn more about them if you aren't already familiar with their work. And, of course, I hope you find Body Talk to be a book worthy of space in your reading life.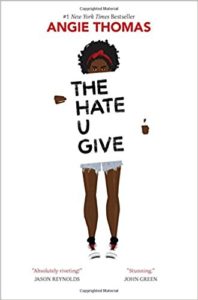 I think The Hate U Give by Angie Thomas is a pretty timely book that can help much of our climate understand the challenges Black people face in America, as well as the Black Lives Matter movement and why it's important. — Jerlyn Thomas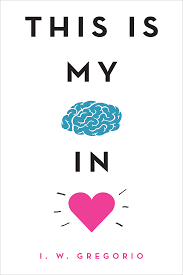 I.W. Gregorio's This Is My Brain In Love shows, with compassion, humor, and beautiful depth, what it's like to navigate the world and our own hearts even amid the continual hum of anxiety. — Anna-Marie McLemore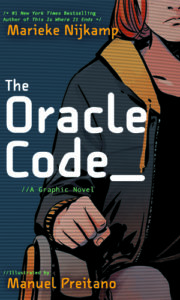 I devoured the YA graphic novel by DC Comics, The Oracle Code by Marieke Nijkamp and artist Manuel Preitano. It's a great origin story for an iconic disabled character in the DC universe, Barbara Gordon and touches on the power of community in the face of ableism. This story is centered on multiple disabled characters and the themes resonated with me deeply. For more, you can check out my Q&A with Marieke about The Oracle Code. — Alice Wong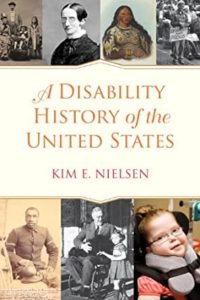 I've really learned a lot from A Disability History of the United States by Kim E. Neilson. I started reading it as part of some research I was doing for a potential novel, but quickly found that I was underlining entire pages. It was fascinating and enlightening.
The Pretty One: On Life, Pop Culture, Disability, and Other Reasons to Fall In Love With Me by Keah Brown is one of my favorite books. Period. Just ever.
Dumplin' by Julie Murphy was one of those books I'd wished I'd had as a teenager. I was so scared to wear a swimsuit in front of people. I wasn't stick thin and I have this giant scar where my leg used to be. Reading about Willowdean in the pool, just floating in her bathing suit and it not being a thing… it was a lot for me as a person to read that. I still have a hard time, but I'm working on it. Every summer I get a little more comfortable in that part of my life. — Kati Gardner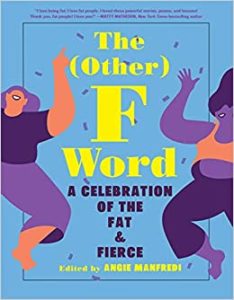 For more on fat bodies, language, fashion, radical self-love, and freedom, check out The (Other) F Word: A Celebration of the Fat & Fierce, edited by Angie Manfredi. Yes, it is okay to say the word fat. Yes, you have the right and the ability to love fat bodies. Even your own. Especially your own. Full disclosure: I'm biased. I have an essay in that book as well. It's called "Body Sovereignty: This Fat Trans Flesh is Mine." But if that's a bit much to chew, don't worry, there's plenty of amazing art, fun lists, recollections and more. In Body Talk, I wrote about finding fat positivity in my early 20s. I wish I had had books like Body Talk and The (Other) F Word when I was a teen, and I'm so excited that they're available for young people now. – Alex Gino
**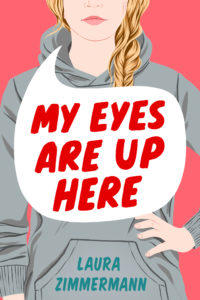 I wrote about a recent book that really captured a body experience I've had since being young, and rather than try to summarize it, I'll just link straight to it: on seeing big boobs represented in YA fiction and a recent YA title that knocked the experience out of the park.
Want a sample of what the work in Body Talk looks like? The incredible Junauda Petrus's piece on learning to love her Black Femme body was shared over on Refinery29 and is outstanding.
A few other thematic links to share:
---
Whether or not you choose to pick up Body Talk, I hope you discovered some new and great reading here.
Thanks for hanging out, and we'll see you again on Thursday!
— Kelly Jensen, @heykellyjensen on Instagram and editor of Body Talk, (Don't) Call Me Crazy, and Here We Are.