Sponsored by Carina Adores and Hairpin Curves by Elia Winters.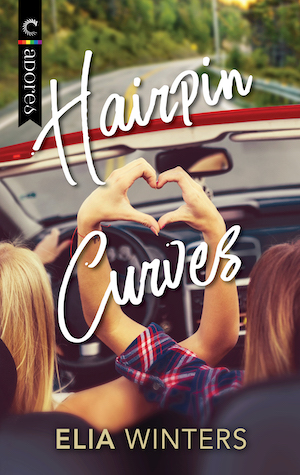 Award-winning author Elia Winters delivers a sexy, playful frenemies-to-lovers road-trip romance in Hairpin Curves, new this month from Carina Adores. "Readers will be equally delighted by the endearingly relatable characters and the electric sexual chemistry Winters serves up in this deftly written contemporary romance." —Booklist. Carina Adores is home to highly romantic contemporary love stories where LGBTQ+ characters find their happily-ever-afters.
Almost halfway. We're almost through the month. Beyond all the romance novels released, at least we got one hopeful highlight. But we've still got a few months before we can really say anything. So, yeah. Let's go wallow in some new books.
Over on Book Riot
Trisha and I talked about some bad behavior and some really good books.
There are very few books that I want to listen to at the speed at which they were produced. I think they do it on purpose. A lot of Regency romances are particularly grievous at a need for speeding up, but there are some narrators like Michael Lesley who, among other things, made me fall in love with How to Be a Movie Star and whose books are almost perfect at 1 or 1.25. Which speed do you prefer?
If your favorite romantic reunion is between Anne Elliot and Frederick Wentworth (or maybe some other Brits, I dunno), you'll want to dream of visiting Bath someday. You know. When going places is a thing we can do again.
I only like throw pillows if they're soft and fuzzy (and devoid of words or pictures), but you might want to improve your reading space with some of these.
And you've still got time to enter for free money to an indie bookstore. Or a whole year of Kindle Unlimited.
Deals
If you've already finished A Duke, the Lady, and a Baby, did you know Vanessa Riley has some other multicultural historicals for you to try? Start with The Bittersweet Bride, which is currently 3.99. And then you can check out the other three books, which are related but stand alone pretty well. She's also published some serial stories on Amazon that I'm less familiar with, but hey, if that's your thing, you definitely want to check it out.
New Books!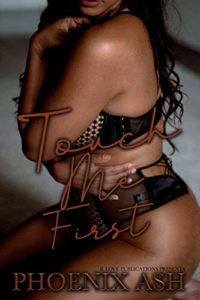 Touch Me First
Phoenix Ash
I haven't finished any more new books since You Had Me At Hola, but the next one I sit down with is definitely going to be this one. I remember seeing a retweet of the cover on Twitter before there were any buy links, and I slammed the one-click button immediately upon seeing it shared as live. (I'm not even sure I knew what it was about when I saw the cover; I knew I wanted it.) This story features a budding online relationship between two people who are sort of killing it at life, and I look forward to watching them work.
And then there's this lovely pile of books that fell this week: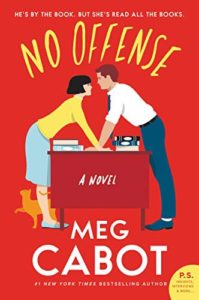 No Offense by Meg Cabot (Librarian protags are always exciting!)
Eighty Days to Elsewhere by KC Dyer
The Hitman by Katrina Jackson
Cry of Metal and Bone by L. Penelope (the third book is finally here and I can now read the whole series…oh wait, no there's a fourth one coming. Nevermind. But they're so pretty. Someday, my precious *pets covers*)
Trust Fund Fiancé  by Naima Simone
Kiss My Cupcake by Helena Hunting
Barista and the Bear AND She's a Luna by Rebel Carter (she wanted to drop two books in a week and she did that)
Hopeless Romantic by Georgia Beers
In Name Only by Sean D. Young (I missed this last time around)
A Reckless Note by Lisa Renee Jones
Moon Fever by Ileandra Young
Gifting Me to His Best Friend by Katee Robert
The Sweet Spot by Tay Mo'Nae
The Jade Temptress by Jeannie Lin (another re-release but THAT COVER)
Reading anything interesting this weekend? Oh! And don't forget to check out Bookstore Romance Day on Saturday, including a panel moderated by yours truly at 1pm EDT.
As usual, catch me on Twitter @jessisreading or Instagram @jess_is_reading, or send me an email at wheninromance@bookriot.com if you've got feedback, bookrecs, or just want to say hi!