Sponsored by our Kindle Unlimited 1-year subscription giveaway!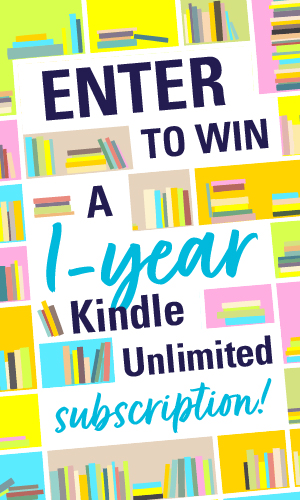 We're giving away a 1-year subscription to Kindle Unlimited courtesy of Early Bird Books! Early Bird Books brings you free and bargain eBooks that match your interests. You can sign up for free, read the books on any device, and the books are yours to keep. Click to enter!
Welcome to Read This Book, the newsletter where I recommend a book you should add to your TBR, STAT! I stan variety in all things, and my book recommendations will be no exception. These must-read books will span genres and age groups. There will be new releases, oldie but goldies from the backlist, and the classics you may have missed in high school. Oh my! If you're ready to diversify your books, then LEGGO!!
Weeks after Brit Bennett's sophomore novel The Vanishing Half was published in June 2020, Rioters were singing its praises, and HBO announced it won the heated auction to adapt the novel into a limited series. When it comes to writing critically acclaimed books Hollywood is eager to adapt, Brit Bennett is two for two. Her debut novel, The Mothers, was optioned by Warner Bros. with Kerry Washington as the producer less than a year after it was published.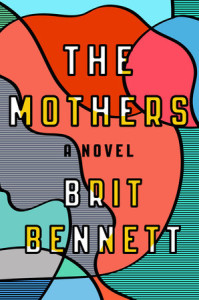 In Brit Bennett's The Mothers, Nadia Turner should be reveling in her last year of high school. Instead, the rebellious seventeen-year-old beauty is grieving her mother's recent suicide. During this summer before college, Nadia splits her time between her God-loving, best friend, Aubrey, and the local pastor's son, twenty-one-year-old Luke Sheppard, the former football star now waiting tables following a career-ending injury. Nadia and Luke's summer romance results in a pregnancy and subsequent cover-up that will impact the rest of their lives. As the years pass, Nadia, Luke, and Aubrey become adults living in debt to the choices they made that one fateful summer.
Standouts from The Mothers are without a doubt all of the insightful quotes that will linger on your brain long after you've finished the book. Bennett's beautiful prose will have you unable to put this book down until you learn how this love triangle between Nadia, Luke, and Aubrey will end. It's why I devoured most of this book during a two-hour plane ride! I needed to know if any of these relationships were strong enough to survive all the secrets and lies.
It is difficult to discuss in detail exactly what I love about The Mothers  without giving away important plot points because the interaction between the characters is really what drives the story. Overall, I love the focus on relationships between friends lovers, and family and how secrets affect those relationships. Often, we think keeping secrets from the people we love is for their own protection. However, if we're honest, we would admit it is really to protect ourselves. That is very much evident in the Luke-Aubrey-Nadia love triangle.
Also, like many books I have thoroughly enjoyed, the ambiguous ending to The Mothers left me wanting more. I will always give my seal of approval to a book that leaves the me wanting more story. I want a sequel about how Nadia, Luke, and Aubrey are dealing with middle age life. Have they healed from the pain they caused each other? Are they even still friends?
I was engrossed in The Mothers from beginning to end. When I finished, I wished there was just one more chapter. Now, I am just "patiently" waiting for that adaptation.
Until next time bookish friends,
Katisha
Find more of me on Book Riot.
Find more books by subscribing to Book Riot Newsletters.