Sponsored by our Kindle Unlimited 1-year subscription giveaway!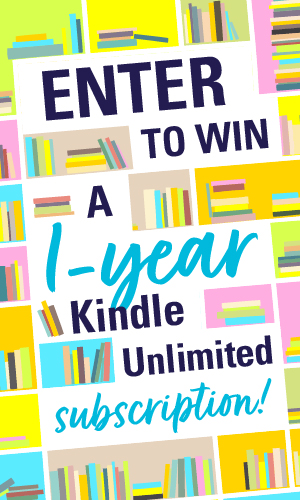 We're giving away a 1-year subscription to Kindle Unlimited courtesy of Early Bird Books! Early Bird Books brings you free and bargain eBooks that match your interests. You can sign up for free, read the books on any device, and the books are yours to keep. Click to enter!
Welcome to Read This Book, the newsletter where I recommend a book you should add to your TBR, STAT! I stan variety in all things, and my book recommendations will be no exception. These must-read books will span genres and age groups. There will be new releases, oldie but goldies from the backlist, and the classics you may have missed in high school. Oh my! If you're ready to diversify your books, then LEGGO!!
Did you know the first Sunday of August is National Sisters Day? Did you remember to give your big or little sis a call? Did you catch up with your sister from another mister? If you didn't, it's not a problem. You can give them a call right now! If you're looking for a book that is not only about sisters, but also feels relevant during this current iteration of the Black Liberation Movement, then look no further than Homegoing by Yaa Gyasi. In this debut novel, Gyasi takes the reader on a sweeping and powerful journey that traces three hundred years of the African Diaspora through two sisters separated by circumstance.
Trigger warning for sexual assault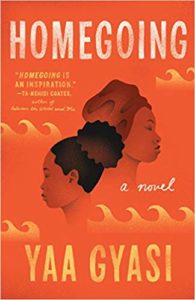 In 18th-century Ghana, Effia and Esi are sisters born in different villages. Known beauty Effia intends to marry the future chief of her village, but rumors spread that she is barren. Instead of marrying a chief, Effia marries James Collins, the British governor of Cape Coast Castle. There, Effia lives comfortably in the palatial castle, unaware of the horrors occurring beneath her in the castle's dungeons. Esi is the beloved daughter of renowned warrior Kwame and his wife, Maame. After her village is raided and her parents are killed, Esi is captured and imprisoned in the dungeon of the Cape Coast Castle where she is raped by a drunk British officer before being shipped off to America. One story thread follows Effia's descendants through Ghanaian civil warfare and British colonization while the other thread follows Esi and her descendants in America from the plantations of the South and the Civil War to the Great Migration and 20th-century Harlem through the present day.
When I tell you Homegoing rocked me … Baby! I cried for almost an hour after I finished it. I usually enjoy most books I read, but it isn't often that I read a book that moves me. Homegoing moved my entire soul. It made me feel seen as a Black American. It honored the strength and struggle of my ancestors. It reminded me of my transformative study abroad experience in Ghana. It's been a few years since I read Homegoing, and I still find myself thinking about it from time to time. I constantly wonder when I will see this story adapted into a miniseries because Homegoing is Roots for a new generation.
I could keep going on about how amazing Homegoing is, but ain't nobody got time for that! Instead, I will recommend adding Homegoing as the reading companion to Between the World and Me and How to Be an Anti-Racist on your anti-racist TBR because Homegoing uses an easily digestible fictional narrative that shows readers not just the horrors of America's (and Britain's) original sin, but how those sins are still alive and well in contemporary society. Like Kenya along with Kenan, Jay, and Sasheer have already told us, the simplest answer to any question dealing with the state of race relations today is "Because of slavery." Homegoing also shows the beauty in Blackness. It is an unabashed celebration of our humanity and our spirit that is often overlooked and disregarded … because of slavery.
Until next time bookish friends,
Katisha
Find more of me on Book Riot.
Find more books by subscribing to Book Riot Newsletters.