Sponsored by With or Without You by Caroline Leavitt, now available from Algonquin Books.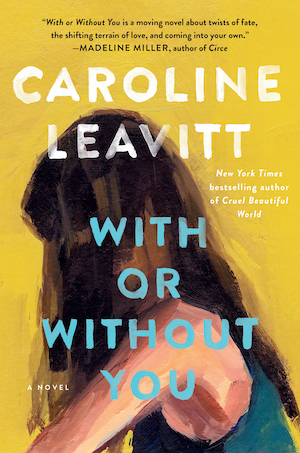 New York Times bestselling author Caroline Leavitt returns with With or Without You. Stella and Simon's marriage is tested when Stella unexpectedly falls into a coma. She awakes months later to an estranged relationship with Simon and a newfound ability to draw portraits in which she captures people's innermost feelings. Stella has the chance to form a new life, one she never realized she wanted, if only she accepts it.
With or Without You is a page-turner that asks the question, What do we owe the people in our lives, and when does the cost become too great?
Welcome to In The Club, a newsletter of resources to keep your book group well-met, well-read, and well-fed. It's August (I know, I know, deep breaths) and that means it's officially Women in Translation month! I have three thrilling reads for you to explore in book clubs that I promise you'll have lots to say about.
To the club!!
---
Nibbles and Sips
I just finished the audiobook of Alexis Hall's Boyfriend Material, a delightful fake relationship romance with a splash of enemies-to-lovers that I simply loved to pieces! The main character's (hilarious) French rock star mom makes a special curry that sounds quite, err, "special" indeed! It put a curry craving in my head though, so I whipped up what I'm calling my Lazy Curry while listening. It's a pressure cooker recipe and not very authentic (don't at me!), but it's quick and packed full of flavor.
Throw 1.5 pounds of chicken breast (or thighs if you prefer) into the Instant Pot, then dump in a can of coconut milk and the following seasonings and spices:
1.5 teaspoons of salt
3 teaspoons curry powder,*
1 teaspoon garlic powder
½ teaspoon ground ginger
Black pepper to taste (I use about 1/4 teaspoon)
Cayenne to taste
Cook on high pressure for five minutes; if desired, take the chicken out of the liquid and chop or shred, then add back to the pot and toss in some veggies of choice. I use half an onion, a red bell pepper, and a green bell pepper, all sliced into strips, then cook for one more minute to soften the veggies. Top with some chopped cilantro and boom! Quick and easy meal. Goes well with a heaping bowl of jasmine rice.
*Didya know curry powder isn't an authentic Indian spice? Not even a little! Curry is a pre-made spice mix that includes "Indian" spices and it's basically a thing British people made up. It is however tasty and comes in handy for stuff like this. I use this version here, more or less: adjust to your taste buds.
Get Lost in Translation
All of these books come to you from my TBR (and in one case my DNF file, but not because the book was bad). They're all thrilling reads written—and in some cases also translated—by women. They each explore big themes like class, misogyny, homophobia, marital discord… I'm talking meaty, folks. Dive in and celebrate women in translation!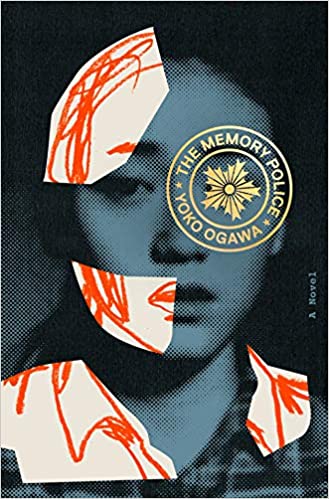 The Memory Police by Yōko Ogowa, translated from Japanese by Stephen Snyder – On an unnamed island off an unnamed coast, everyday objects disappear at random. Then the disappearances escalate in severity, and the draconian Memory Police are committed to ensuring that what's lost stays that way. When a young novelist discovers that her editor may be the Memory Police's latest target, she offers to hide him under the floorboards of her home. As despair closes in around them, the pair cling to her writing in a desperate attempt to preserve the past. This book won or was shortlisted for so many awards last year and comes highly recommended from several Rioters.
Hurricane Season by Fernanda Melchor, translated from Spanish by Sophie Hughes – Listen, this book is not for the faint of heart—I had to put it down because it just contains all the triggers, but want to spread the word about this rising star in Mexican lit. After the death of the town witch, the investigation that follows reveals some dark truths about the unreliable inhabitants of this small Mexican village. Fernanda Melchor does not look away from the ways this community has been ravaged by drug abuse, poverty, alcoholism, homophobia, and misogyny, but rather looks them straight in the face and calls them out by name. If you can handle dark, violent content, and I know many of you can, pick up this gut-punch of a book.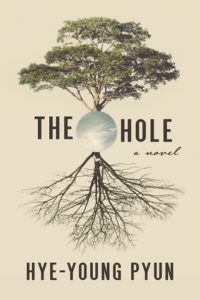 The Hole by Hye-Young Pyun, translated from Korean by Sora Kim-Russell – I added this psychological thriller to my TBR when I saw it on this list of Korean lit in translation for fans of the movie Parasite. A man named Oghi wakes up in the hospital after a violent car accident kills his wife and leaves him both paralyzed and disfigured. His mother-in-law assumes responsibility for his care and takes him home, then basically abandons him to go dig a giant hole in the yard where her daughter's garden used to be. Then she digs another hole, and another, and yet another, providing no explanation other than that she's finishing what her daughter started. Totally normal! Oghi becomes obsessed with finding a way to escape and is forced to grapple with some very uncomfortable truths about his troubled marriage—and the toll it took on his wife.
Suggestion Section
Because sometimes you really, really need this: an email template to break up with your book club.
Here are the latest book club picks from Oprah, Vox, and Good Morning America.
Pair your book club read with recipes based on genre!
These books well on their way to becoming feminist classics would make excellent book club selections. I see women of color, celebrations of female friendship, romance—not your mother's feminist reading list.
Disclaimer: this one's behind a paywall (unless you haven't yet maxed out on your free NYT views like I have): a look at Black book clubs then and now.
---
Thanks for hanging with me today! Shoot me an email at vanessa@riotnewmedia.com with your burning book club questions or find me on Twitter and the gram @buenosdiazsd. Sign up for the Audiobooks newsletter and catch me once a month on the All the Books podcast.
Stay bad & bookish, my friends.
Vanessa