Sponsored by Hieroglyphics by Jill McCorkle, now available from Algonquin Books.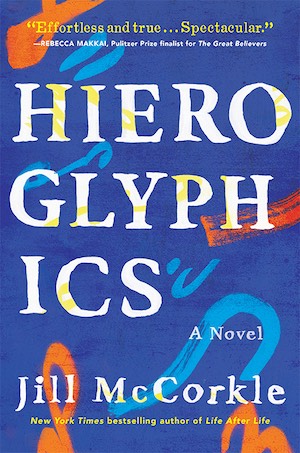 A mesmerizing novel about secrets carried across generations.
Lil and Frank have just retired from Boston to North Carolina. There, Lil, determined to leave a history for their children, sifts through letters and notes—revealing more secrets than Frank wants their children to know. Frank has become obsessed with the house he lived in as a boy, where a young mother now lives. His visits spark memories of her own family, but not all parents are ones you wish to remember.
In this masterful novel, McCorkle explores how we try to make sense of the hieroglyphics of history and memory.