Sponsored by Size Zero by Abigail Mangin.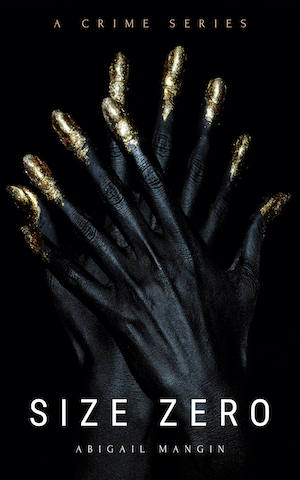 Condom dresses and space helmets have debuted on fashion runways. A dead body becomes the trend when a coat made of human skin saunters down fashion's biggest stage. The body is identified as Annabelle Leigh, the teenager who famously disappeared over a decade ago from her boyfriend's New York City mansion. This new evidence casts suspicion back on the former boyfriend, Cecil LeClaire. Now a monk, he is forced to return to his dark and absurd childhood home to clear his name. He teams up with Ava Germaine, a renegade ex-model. And together, they investigate the depraved and lawless modeling industry behind Cecil's family fortune.
Hola Audiophiles! It's still hot and there's still a pandemic and I've played Lana del Rey's "Summertime Sadness" more times than is strictly healthy. Long walks through Portland's beautiful parks + audiobooks have thankfully helped keep my mood up, so let's talk about the week's new releases and another great romance for your ears.
Warning: gratuitous body roll references ahead.
Ready? Let's audio.
---
New Releases – July 28  (publisher descriptions in quotes)
Deal with the Devil by Kit Rocha, read by Lidia Dornet (science fiction) – This is the first in a series called "Mercenary Librarians," and it's being pitched as Orphan Black meets the Avengers. Oh word?? Nina and her team of mercenary librarians use their knowledge to help the hopeless in a crumbling near-future America. Knox and his squad of supersoldiers went AWOL to avoid killing innocent people, now he's battle-weary and fighting to survive. It's only a matter of time before Nina and Knox's paths collide, and the world may burn when they do. Or they might just team up, in more ways than one. Insert body roll here.
Narrator Note: I was unsure about Lidia Dornet from the sample of this book but I don't think it's representative of the whole performance. I listened to samples from other works like Eva Chase's Academy of the Forgotten and liked what I heard.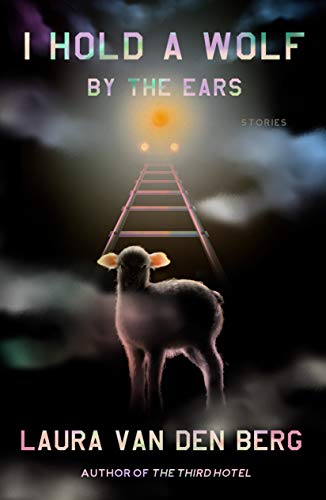 I Hold a Wolf by the Ears by Laura van den Berg, read by Amy Landon (short stories) – I very rarely do a straight copy-paste of a publisher's whole book blurb, but I do when I can't possibly top it: "I Hold a Wolf by the Ears draws listeners into a world of wholly original, sideways ghost stories that linger in the mouth and mind like rotten, fragrant fruit. Both timeless and urgent, these eleven stories confront misogyny, violence, and the impossible economics of America with van den Berg's trademark spiky humor and surreal eye. Moving from the peculiarities of Florida to liminal spaces of travel in Mexico City, Sicily, and Spain, I Hold a Wolf by the Ears is uncannily attuned to our current moment, and to the thoughts we reveal to no one but ourselves."
Narrator Note: You may recognize Amy Landon from Ted Chiang's Exhalation or Carmen Maria Machado's Her Body and Other Parties.
It Is Wood, It Is Stone by Gabriella Burnha, read by Gisela Chípe (fiction) – This debut novel by Brazilian author Gabriella Burnha explores class, colorism, and sexuality. Linda is feeling unmoored, lonely, and isolated after moving from the US to São Paulo for her husband's professorship. Her maid Marta is grappling with Brazil's complex history and racial tensions and finds Linda's instability exasperating. When Linda leaves home one day with a beguiling artist, she binds her life to Martha's in ways neither of them saw coming.
Narrator Note: Gisela Chipe is an actress and writer who was born in Brazil and grew up speaking Portuguese, a language I find so pleasing to the ears and hope to hear in this performance!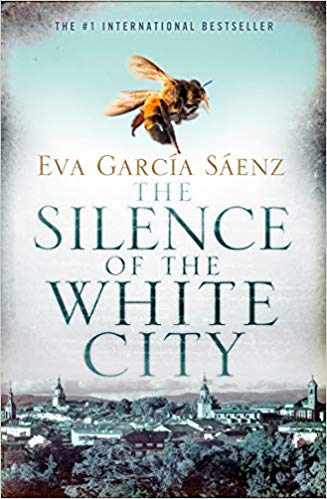 The Silence of the White City by Eva Garcia Sáenz, read by Henry Levya (mystery/thriller) – This book is already a bestseller in Spain and Latin America, a fast-paced thriller set in Basque country. Unai López de Ayala is a young inspector better known as "Kraken" (I know: badass) who's charged with investigating a series of ritualistic murders, ones that bare an eerie resemblance to a different set of grizzly murders that took place two decades ago. Police were positive that a prestigious archaeologist was responsible for the killings and have had him in jail ever since. Kraken must now determine whether that guy had an accomplice or whether he's been wrongfully incarcerated all these years.
Narrator Note: I don't know much about Henry Leyva but his voice is exactly what I want and expect from a book with this premise.
Latest Listens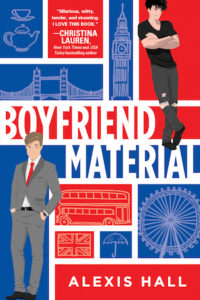 I was staring at my Libro.fm app over the weekend trying to pick my next listen when my best audioamiga Jamie sensed a disturbance in the force. She somehow knew that I was trying to make a decision and text me to recommend Boyfriend Material by Alexis Hall. Thirty seconds later, I pressed play.
The plot: Luc O'Donnell is the son of rockstar parents who split up when he was a kid. Luc's in-and-out-of-rehab dad is bracing for a professional comeback which means Luc is in the public eye, too, and a compromising photo lands Luc in hot water at the charity where he works. Fearing that Luc's "particular variety of queer" will cause the charity to lose donors, his boss basically orders him to find a nice, normal, fake boyfriend to clean up his image. Luc decides serious, straight-laced, squeaky-clean barrister Oliver is the perfect partner to fake date, and Oliver agrees to the arrangement for work-related image issues of his own. They appear to have tragically little in common, but the more time they spend together… ya know. Treat yourself to the visual of me doing an embarrassingly unsexy body roll.
I have apparently been really into romances with queer English people! Red, White, and Royal Blue and Take A Hint, Dani Brown have been some of my favorite reads of the year and I think Boyfriend Material will be, too. Luc is just a hopeless, charming mess, and it's so satisfying to watch him work through his issues even when he gets it wrong. Then there's Oliver, who seems pretty wound up but has an ooey-gooey heart of gold beneath that polished exterior. Every time he (via narrator Joe Jameson) says Luc's full name, Lucien, with that gorgeous accent, a weird purring sound plus that body roll I mentioned earlier make an awkward appearance. Luc's coworker Alex is theeee most posh, out-of-touch rich boy ever and should be absolutely intolerable, except he's clearly written that way on purpose and the satire? It's delicious. And the love story itself is my favorite kind: a lil' enemies to lovers, a lil' mess, a lil' healthy communication and emotional maturity, and of course: some sexy.
Go ahead and pick this up if you need some happy English queer love, too. Joe Jameson was a ton of fun to spend time with as a narrator, even if a few of his lady character voices bordered on ridiculous. Based on the characters he was portraying, the performance makes sense.
From the Internets
Comic-Con@Home: What We Learned from the "Star Wars Audiobooks: Doctor Aphra" Panel
Travel around the world with these audiobooks. Yes, more travel-themed stuff, but who can blame anyone for wanting a little escape?
This piece on the harmful nature of Audible originals brings up a lot of valid points. As a writer friend pointed out though, we need to be careful not to come down on authors who aren't in a position to make these big negotiations.
Over at the Riot
More Short Story Collections on Audio for Your TBR
Get some literal #OwnVoices in your ears! Check out these 30 audiobooks written and read by Black authors.
---
Thanks for hanging with me today! Shoot me an email at vanessa@riotnewmedia.com with with all things audiobook or find me on Twitter and the gram @buenosdiazsd. Sign up for the In The Club newsletter and catch me once a month on the All the Books podcast.
Stay bad & bookish, my friends.
Vanessa