Sponsored by Flatiron Books, publisher of His & Hers by Alice Feeney.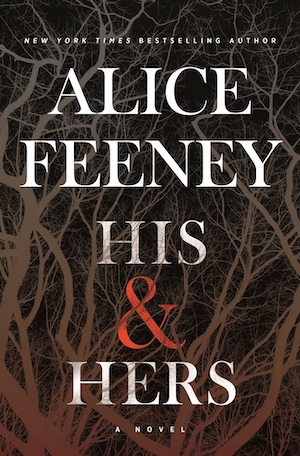 tk
Help Digitize The Boston Public Library's Anti-Slavery Collection
With about 40,000 items in their anti-slavery collection the Boston Public Library is asking for help to turn into text "handwritten correspondence between anti-slavery activists in the 19th century." The goal is for the works to be digitized in order to make it easy for students, teachers, researchers, and anyone who wants access, to find and read the items.
Millie Bobby Brown And Jason Bateman Team Up For Adaptation
Tess Sharpe's upcoming thriller The Girls I've Been is already being adapted into a Netflix film. Millie Bobby Brown is attached to star and also to produce through her company PCMA Productions along with Jason Bateman's Aggregate Films Banner. While you wait for her upcoming thriller, Tess Sharpe has a great catalog of crime novels: Far From You and Barbed Wire Heart (which works for Ozark's fans, and makes sense Bateman signed on to her upcoming thriller.)
1918 Flu Rhyming Poetry And Skeptical Satire
We may have made a lot of advances in technology and medicine but history is always here to remind us how far we also haven't come–or how we just repeat ourselves. All the current TikToks and memes responding to the current COVID-19 pandemic have similar, albeit through different mediums, "posts" back during the 1918 Flu including poetry and satirical pieces. "While our collective memory of 1918's flu suggests that people universally cooperated with quarantines and mask-wearing, this poetry tells a different story."
Looking For A Reading Challenge?
Participate in #TheSealeyChallenge by reading a poetry chapbook or full-length collection a day for 31 days, and share your reads with the hashtag.