Sponsored by our Barnes & Noble $250 gift card giveaway!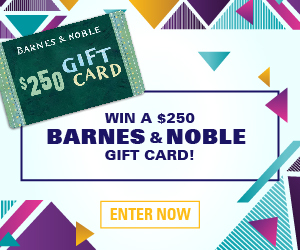 We're giving away $250 to spend at Barnes and Noble! All you have to do is sign-up for our Giveaways newsletter and get notified every time we run a giveaway for free books and bookish stuff!
We're wrapping up July with some new releases. Remember to support authors with new books out! They can't do live touring and their publicity is tamped wayy down, so if you can even request their book at the library, you're doing a good thing. All right, here we go:
Fantastic Origami Flying Creatures: 24 Amazing Paper Models by Hisao Fukui. I don't know about you, but I bought a bunch of crafts when quarantine started, and then did maybe half of them. That being said, I've been getting really into DuoLingo again, and my fiancee and I painted some papier-mache dinosaurs the other night, so maybe skills/crafts are in a second wave? She asked, based solely on her own experience. But for reals, these look VERY fun and then you could have a little origami menagerie on your windowsill.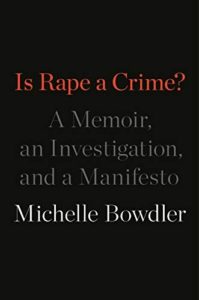 Is Rape a Crime?: A Memoir, an Investigation, and a Manifesto by Michelle Bowdler. I know, what a provocative title. It points to the idea of "whether rape is a crime given that it is the least reported major felony, least successfully prosecuted, and fewer than 3% of rapists ever spend a day in jail." Bowdler writes about her own rape and "after a career of working with victims like herself, Michelle decides to find out what happened to her case and why she never heard from the police again after one brief interview."
Living Lively: 80 Plant‑Based Recipes to Activate Your Power and Feed Your Potential by Haile Thomas. I don't usually have cookbooks on here, but 1) plant-based and 2) this looks v good. Also the author is nineteen years old. There's also, in addition to eighty recipes, a journaling section?? And focuses on different kinds of wellness. She starts you off with "My intentions as I read this book," and honestly I never buy cookbooks, but this looks genuinely helpful and good.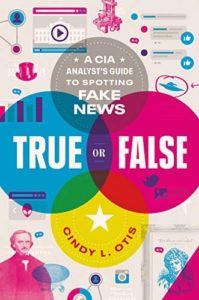 True or False: A CIA Analyst's Guide to Spotting Fake News by Cindy L. Otis. There is so much garbage "news" out there, y'all. My rule of thumb is usually, if this sounds too much like what I want to hear, I check it out further. But I don't work for the CIA! So here's an entire book about tips on how to evaluate news stories and become a better-informed citizen. Otis also walks you through the history of fake news, which sounds A+, and there're a bunch of illustrations and sidebar graphics.
That's it for new releases this week! Stay tuned for Themed Friday, and I hope you are having as RESTFUL a week as possible. As always, you can find me on social media @itsalicetime and co-hosting the For Real podcast with Kim here at Book Riot. Until next time, enjoy those facts, fellow nerds.