Sponsored by Flatiron Books, publisher of Girl, Serpent, Thorn by Melissa Bashardoust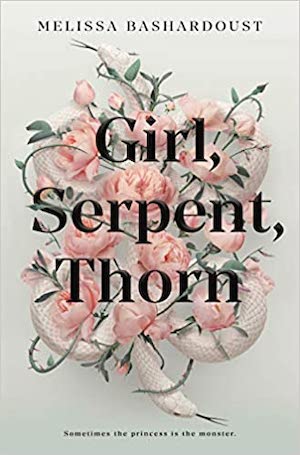 Girl, Serpent, Thorn is "an alluring feminist fairy tale" (Kirkus Reviews) about a girl cursed to be poisonous to the touch and who discovers what power might lie in such a curse.
Hey YA Readers!
I always want to write Deal$ and every time I think about that I cringe a bit. So thank you for letting me get it out of my system here, and know that'll never need to happen again.
Here are you freshly-picked YA ebook deals this weekend. Everything is current as of Friday, July 24. Grab one, grab three, or grab 'em all and stock up on some solid reading.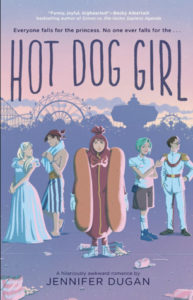 Hot Dog Girl by Jennifer Dugan, which is a perennial favorite around these parts, is on sale for $3. A delightful rom-com, y'all!
If you love Thorn of Glass, try out Crier's War by Nina Varela for $2.
Need more rom and com together? Whitney D. Grandison's A Love Hate Thing is $2.
If you want a music book, When The Beat Drops by Anna Hecker is on sale for $2.
Enjoy a twist on Wizard of Oz with Dorothy Must Die by Danielle Paige. $2.
For fans of cult books, The Liar's Daughter by Megan Cooley Peterson is currently $2.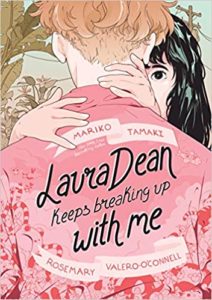 Award winning comic Laura Dean Keeps Breaking Up With Me by Mariko Tamaki is on sale for $3.
Scratch your horror itch with Sawkill Girls by Claire LeGrand for $2.
I loved Not So Pure and Simple by Lamar Giles, and it's on sale for $2.
$2 will also score you The Tenth Girl by Sara Faring (I think I'll be picking this up because it'll be a nice horror fix!)
If you haven't read The Astonishing Color of After by Emily XR Pan, you need to and have no excuse for $3.
Last, but not least, pick up War Girls by Tochi Onyebuchi for $3. That cover!
---
Thanks for spending your Saturday here, and we'll see you on Monday with a really special guest newsletter.
— Kelly Jensen, @heykellyjensen on Instagram and editor of Body Talk, (Don't) Call Me Crazy, and Here We Are.