Sponsored by Udon Entertainment.
Oscar François de Jarjeyes is a young noblewoman raised as a son by her father. As commander of Marie Antoinette's palace guard, Oscar is brought face-to-face with the luxury of King Louis XVI's court at Versailles. Joined by her servant André, Oscar is privy to the intrigue and deceit of France's last great royal regime.
Happy Thursday, book nerds! I hope you're all making it through the week with the help of some great books. I finally watched Palm Springs, which Liberty and I chatted about on Tuesday's All the Books!, and I loved it! I already can't wait to watch it again!
But back to books–we've got a lot of interesting news and fun announcements this week, plus I'm excited to tell you more about what's on my radar. Remember to wear a mask, and be safe out there!
Trivia time: What year did the (first) Shakespeare and Company bookstore open in Paris?
Deals and Squeals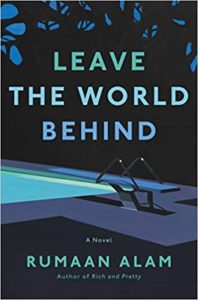 If Leave the World Behind by Rumaan Alam isn't on your radar, then here's a reason to put it on your TBR: The movie rights have just sold to Netflix, with Julia Roberts and Denzel Washington attached to star. It's about a NYC family renting a house out in the country, away from cell service, who are disturbed when the home's owners arrive unexpectedly and claim that city is in the middle of a blackout. The book will be out this October.
Publishers Weekly has an analysis of the bestselling books of 2020 so far, and the numbers are interesting! Where the Crawdads Sing by Delia Owens tops the adult chart and The Ballad of Songbirds and Snakes by Suzanne Collins is a teen bestseller.
Speaking of bestsellers, Mary L. Trump's book Too Much and Never Enough broke records for Simon & Schuster by selling 950,000 copies on its first day alone. So many books never sell that many copies in a lifetime!
A movie adaptation of The Prisoner of Paradise by Romesh Gunesekera will start filming in September, despite COVID concerns.
A lead actress has been cast for the movie adaptation of The Sky is Everywhere by Jandy Nelson! The film is still in development, but this is a cool next step.
Brittney Morris has a new YA coming next year, and the cover was revealed in EW! The Cost of Knowing is about a Black teen who can see into the future, and gets a vision of his younger brother's death.
Chelsea Clinton is persisting with new Nevertheless, She Persisted chapter books, and this time she's expanding the line up of amazing authors. There will be books about Helen Keller, Ruby Bridges, Claudette Colvin, and more, all authored by a different bestselling children's author. The books will release throughout 2021.
Riot Recommendations
At Book Riot, I am a cohost with Liberty on All the Books!, plus I write a handful of newsletters including the weekly Read This Book newsletter, cohost the Insiders Read Harder podcast, and write content for the site. I'm always drowning in books, so here's what's on my radar this week!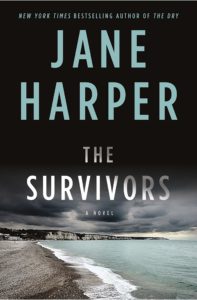 Excited to read: The Survivors by Jane Harper
I squealed so hard when I got a digital review copy of Jane Harper's newest mystery, The Survivors! It's set in Tasmania, and it's about Kieran Elliott, who left home after a big mistake and giant storm changed his life for good, but just as he returns home, a body is discovered on the beach, bringing it all rushing back. I've loved everything Jane Harper has written (but I especially loved The Lost Man), and I am so ready for another one of her immersive Australian mysteries. This one won't hit shelves in the U.S. until February but if you think I'm waiting that long, you're bananas.
Check out: Liberty and I talk new books on All the Books this week! Some of our titles include He Started It by Samantha Downing, The Year of the Witching by Alexis Henderson, and The Pull of the Stars by Emma Donoghue.
My new book acquisitions this week:
Lobizona by Romina Garber
Mirage and Court of Lions by Somaiya Daud
Eight Perfect Murders by Peter Swanson
Trivia answer: That would be 1919! It closed in 1941 due to the Nazi occupation of France, and that original location never reopened, but a second Shakespeare and Company opened in the 1950's, and officially changed their name to Shakespeare and Company in 1964.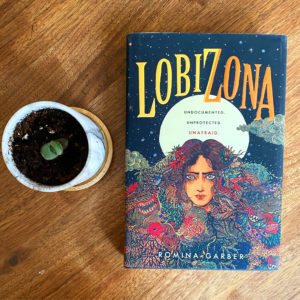 I'll leave you with this photo of Lobizona (isn't that cover GORGEOUS?) and a tiny baby aloe plant, which I grew from seed! Fun fact: I planted this guy on March 10, the last day I walked around in the world before self-quarantining. It's so small, yet I'm so proud of its progress!
Happy reading!
Tirzah