Sponsored by Hawk by James Patterson.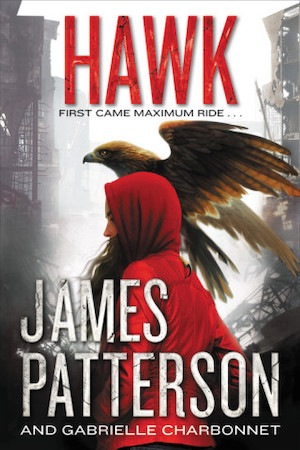 tk
Munroe Bergdorf's Six-Figure Book Deal
Munroe Bergdorf's manifesto went to Bloomsbury, to be published in 2021, after an 11-publishers bidding war! Transitional will explore adolescence, sexuality, gender, relationships, identity and race. As explained by the English activist and model, "The trans experience, she said, is 'thought of by a lot of people as this far-off idea that isn't that relatable. I wanted to drive home the fact that we all transition in one way or another. None of us stays the same. We're all on a journey, and a transition with regards to gender is just one of many we all experience as human beings.'"
Rawr
The Tiger's Apprentice by Laurence Yep is being adapted into an animated film and Henry Golding (Crazy Rich Asians) will voice Mr. Hu, the magical talking, shape-shifting tiger. While we wait you can check out the trilogy of books about a young boy in San Francisco who becomes Mr. Hu's apprentice because he'll be the next guardian of a magical phoenix.
Get Your Tickets
FIYAHCON, a virtual convention centering the perspectives and celebrating the contributions of BIPOC in speculative fiction, will take place October 17th-18th and already has an amazing lineup with guests including Rebecca Roanhorse, Daniel José Older, L.L. McKinney–to name a few. And tickets are on sale–including gift certificates.