Sponsored by Carina Adores and Just Like That by Cole McCade.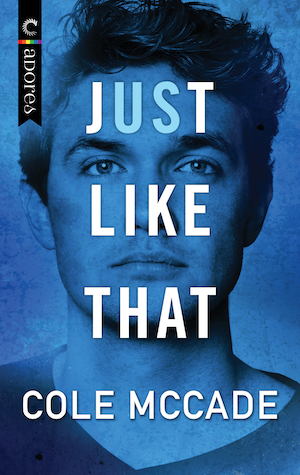 "The romantic longing, themes of bravery and confidence, and moments of cozy domesticity shine in this May-December romance." —Publishers Weekly. What starts as a daily game to reward Summer with a kiss for every obstacle overcome turns passionate, and a professional relationship turns quickly personal. Don't miss Just Like That, new from Cole McCade and Carina Adores. Carina Adores is home to highly romantic contemporary love stories where LGBTQ+ characters find their happily-ever-afters.
Happy Thursday, readers! We're almost to the weekend, and thank goodness because it's been a week of rushing about to meet deadlines and braving the outside world to shop in actual stores for the first time in weeks–but I managed to buy yeast, so that's a win! After all that, I just want to find a cool and breezy place to hang my hammock this weekend, and read all the books!
No matter what you've got going on this weekend, I hope you're keeping safe and that you've got a nice hoard of books! Remember to drink lots of water and wear a mask!
Literary trivia: In Normal People by Sally Rooney, where in Ireland do Marianne and Connell grow up?
Deals and Squeals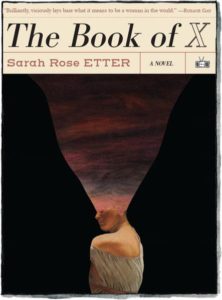 Dervla McTiernan has signed with HarperCollins for three more crime books! The Irish author currently lives in Australia, but her new books will be set in the U.S. I can't wait–I love her Cormac Reilly series, which begins with The Ruin.
The Shirley Jackson Award winners have been unveiled! The Book of X by Sarah Rose Etter won best novel, and Ormeshadow by Priya Sharma won best novella! See the full winner list.
A Sweet Mess by Jayci Lee, a fun foodie rom-com out this week, is in development for film! Daniel Dae Kim will produce and star in the adaptation.
Get ready for more Eva Innocente! Valerie Valdes has announced the sale of two more books, one of which is confirmed to be a sequel to Chilling Effect and Prime Deceptions.
Early reviews of Mary L. Trump's Too Much and Never Enough indicate that the book is so much more than just an exploration of her uncle's character.
Neil Gaiman's Sandman series is now available on audio, with some star-studded narrators.
Children's author Chris Grabenstein has signed an exclusive deal with a talent agency to see more of his work on the screen. He's the author of Escape from Mr. Lemoncello's Library, in addition to many other books and being a frequent collaborator with James Patterson.
Riot Recommendations
At Book Riot, I am a cohost with Liberty on All the Books!, plus I write a handful of newsletters including the weekly Read This Book newsletter, cohost the Insiders Read Harder podcast, and write content for the site. I'm always drowning in books, so here's a book recommendation for you!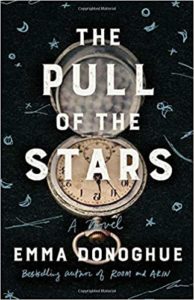 The Pull of the Stars by Emma Donoghue
I'm a big fan of Emma Donoghue, even if I'm still working my way through her backlist! This new release was actually pushed up to next week because of its relevance to the world right now–it's about the 1918 flu epidemic. The novel is set over the course of three days in a hospital in Dublin, where nurse Julia Powell is working on the tiny maternity fever ward for expectant mothers with the flu. Overwhelmed and understaffed, the hospital gives her an untrained volunteer named Bridie to help her care for her patients, and Julia and Bridie's paths cross with a nonfictional character–the female Dr. Lynn who is wanted because she opposed English rule.
I listened to the audiobook in nearly one sitting–it's such a mesmerizing tale about perseverance in the face of unrelenting work and fear, and finding hope in the small spaces. I'm glad this book will be out Tuesday so I can shout about it from the rooftops!
What's on my radar this week:
White Fox by Sara Faring (the second novel from the author of The Tenth Girl)
From the Desk of Zoe Washington by Janae Marks (this was an impulse listen that I started the other night, and it's so good!)
Blacktop Wasteland by S.A. Crosby (out now, and it looks amazing!)
Trivia answer: County Sligo!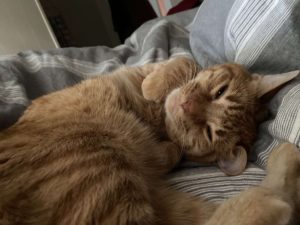 I'll leave you with a photo of my own orange monster, aka Oliver! He can be cute, when he's not looking to bite someone or something.
Have a fantastic weekend, and happy reading!
Tirzah