Sponsored by Tor Teen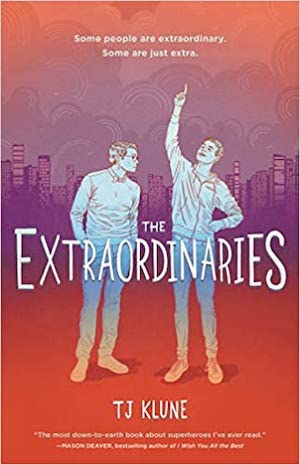 TJ Klune's YA debut, The Extraordinaries, is a queer coming-of-age story about a fanboy with ADHD and the heroes he loves. It's the perfect read for fans of Rainbow Rowell's Fangirl and Marissa Meyer's Renegades.
Nick Bell? Not extraordinary. But being the most popular fanfiction writer in the Extraordinaries fandom is a superpower, right?
After a chance encounter with Shadow Star, Nova City's mightiest hero (and Nick's biggest crush), Nick sets out to make himself extraordinary. And he'll do it with or without the reluctant help of Seth Gray, Nick's best friend (and maybe the love of his life).
Hey YA Readers!
Welcome to your weekly roundup of YA book news and new books. It's once again a quiet week — thanks, summer — but there are plenty of excellent new books to fill your eyes with!
YA Book News
This Week's New YA Books
Bloodwitch by Susan Dennard (paperback, series)
Campfire by Shawn Sarles (paperback)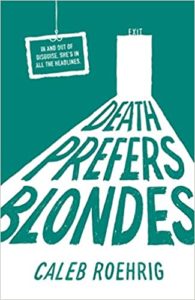 Death Prefers Blondes by Caleb Roehrig (paperback)
The Do-Over by Jennifer Honeybourn
Ever Cursed by Corey Ann Haydu
The Extraordinaries by TJ Klune (series)
Fell of Dark by Caleb Roehrig
Gimme Everything You Got by Iva-Marie Palmer
He Must Like You by Danielle Younge-Ullman
The Invention of Sophie Carter by Samantha Hastings
Keep My Heart in San Francisco by Amelia Diane Coombs
Mayhem by Estelle Laure
Now and When by Sara Bennett Wealer
The Orphanage of the Gods by Helena Coggan (paperback)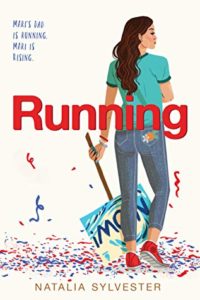 Running by Natalia Sylvester (this book is fantastic!)
See No Color by Shannon Gibney (paperback — another excellent read!)
Unstoppable Wasp by Sam Maggs
Where You End and I Begin by Preston Norton (paperback)
This Week at Book Riot
---
Thanks for hanging out, and we'll see you on Monday!
— Kelly Jensen, @heykellyjensen on Instagram and editor of Body Talk, (Don't) Call Me Crazy, and Here We Are.