Sponsored by Size Zero by Abigail Mangin.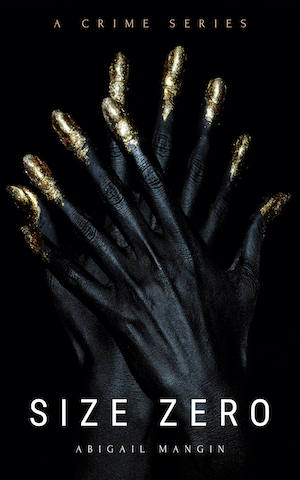 Condom dresses and space helmets have debuted on fashion runways. A dead body becomes the trend when a coat made of human skin saunters down fashion's biggest stage. The body is identified as Annabelle Leigh, the teenager who famously disappeared over a decade ago from her boyfriend's New York City mansion. This new evidence casts suspicion back on the former boyfriend, Cecil LeClaire. Now a monk, he is forced to return to his dark and absurd childhood home to clear his name. He teams up with Ava Germaine, a renegade ex-model. And together, they investigate the depraved and lawless modeling industry behind Cecil's family fortune.
Hey there readers, can you believe we're almost halfway through July already? I can't believe how quickly this month is flying by, and I would like to press pause for a week to catch up on all the amazing new releases hitting shelves! Two amazing books whose release dates have been shifted due to COVID-19 are finally coming out this week–Running by Natalia Sylvester and The Only Good Indians by Stephen Graham Jones. I can't wait to get my hands on copies!
Don't forget to catch Liberty and Vanessa on All the Books!, where they talk about Utopia Avenue by David Mitchell and more amazing new releases!
And now, are you ready to explode your TBR list? Here we gooooo!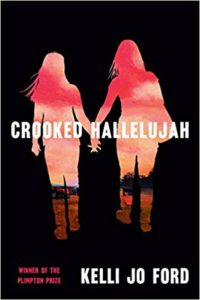 Crooked Hallelujah by Kelli Jo Ford
This book has been on my radar for months, and I'm so excited it's finally here! It begins in the 1970s, in Oklahoma, and follows Justine, a young Cherokee woman who is disturbed to find that her mother is taken in by a new church after her father leaves them. Justine doesn't trust this new church community but tries to play her part, until an act of violence sends her to Texas, with her own daughter in tow. There, Justine feels unmoored and disconnected from her heritage as she struggles to make a living for herself and reaffirm her connections to her daughter, her family, and her people.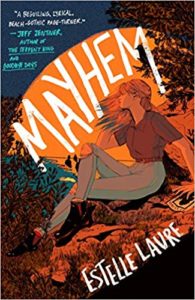 Mayhem by Estelle Laure
Estelle Laure is the dynamite author of two contemporary YA novels, but this book presents something a little different for her, and I can't wait! It's the story of teenage Mayhem, who's always felt like she and her mother were a little different, but isn't sure why. Then they return to her mother's coastal California hometown and Mayhem learns the truth: the women in their family possess magic. Just as Mayhem is reckoning with her new powers, girls begin to go missing on the beach, and she must decide if she's going to use her newfound magic to find who's responsible and exact vigilante justice. This book takes place in the '80s, which has been earning it some Stranger Things comps. I am so here for powerful, magical women and I can't wait to get this one in front of my eyeballs!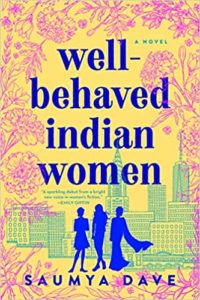 Well-Behaved Indian Women by Saumya Dave
I love a good multi-generational, multi-point of view novel, and this book delivers! It's the story of three generations of Indian women: Mimi, Nandrini, and Simran. Simran has always wanted to be a writer, but her mother Nandrini thinks it's just a hobby. Nandrini has spent most of her life paving the way to success for her children. And Mimi knows she has failed her daughter Nandrini, but she doesn't want to fail her granddaughter. When Simran and Nandrini encounter people and obstacles that make them second-guess their lives and choices, they'll find Mimi is the only one fighting to keep their relationship alive–but she's hiding something from them both. This looks like a great book about identity, mothers and daughters, and finding the courage to follow your dreams.
Backlist bump: Happy paperback release day to Gideon the Ninth by Tamsyn Muir, a favorite of Liberty's and mine! If you haven't read this bonkers space opera with necromancy and sword-fighting lesbians, well–now you truly have no excuses!
Happy reading!
Tirzah