Sponsored by Baen Books.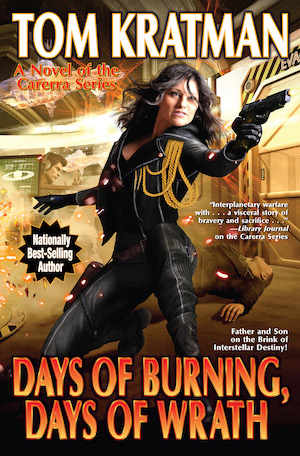 When Patricio Carrera's family was murdered by terrorists aided and abetted by the fleet of alien Earth, the only restraint on his ruthless ambition was also removed. After decades of preparation for war, the last of the Tauran Union Expeditionary Force collapses and is herded into prison camps and ships, where their re-education commences. "Kratman raises disquieting questions on what it might take to win the war on terror . . . realistic action sequences, strong characterizations, and thoughts on the philosophy of war."—Publishers Weekly
Welcome to Check Your Shelf. This is an extra-long newsletter since we skipped last week's Friday issue. Enjoy!
---
Libraries & Librarians
News Updates
Cool Library Updates
Worth Reading
---
Book Adaptations in the News
Books & Authors in the News
---
Award News
---
Pop Cultured
---
Bookish Curiosities & Miscellaneous
---
On the Riot
---
Take a breath and take care of yourselves, folks. I'll see you next week.
—Katie McLain Horner, @kt_librarylady on Twitter. Currently reading Sadie by Courtney Summers.