Sponsored by Ecco.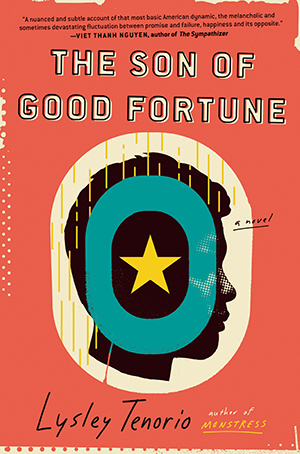 Excel tries to live like an unremarkable American teenager, though his life is far from normal. His mother, Maxima, was once a Filipina B-movie star who now makes her living scamming men online. The old man they live with is not his grandfather, but Maxima's lifelong martial arts trainer. Plus, Excel is undocumented—and one accidental slip could uproot his entire life. When he runs away to a desert town populated by disaffected drifters, he is presented with the opportunity to start over. What follows is a coming-of-age story that questions the nature of home, family, culture, and identity.
Welcome to In The Club, a newsletter of resources to keep your book group well-met, well-read, and well-fed. As COVID-19 cases skyrocket all over the damn place, I feel like all the plans I had for my first Portland summer are slipping further and further away. So this week I'm continuing my summer kick, and by "kick" I mean "aggressive insistence on creating a summer vibe while a pandemic tries to rob me of my joy, even if it means reading in a kiddie pool by my window with a cocktail in my hand."
Whether you're clubbing it Zoom style or having a small, responsible in-person gathering, find some tiny umbrellas, a chic pair of shades, and join me in the kiddie pool.
To the club!!
---
Nibbles and Sips
Blend up a batch of refreshing drinks to accompany our summer book club chat. Have a classic marg (a spicy one if you're like me), a tried-and-true mojito, a tropical piña colada, or maybe one of the other drinks I've provided below. Booze optional, of course.
What I (Would) Read On My Summer Noncation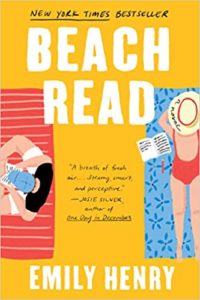 Beach Read by Emily Henry – I love this premise so much! January writes romance and Augustus is a very serious writer of literary fiction. They don't have much in common; she's all HEA and he's all death & tortured souls. They also happen to be living in neighboring beach houses for three months while they each battle a serious case of writer's block. They one hazy evening, they make a lil' literary pact to shake off their writing slumps: Augustus will spend the summer writing a happy story while January works on writing the next Great American Novel. They're juuuust gonna write books. Nooooo one's gonna fall in love. Nope. No one. Not a single soul.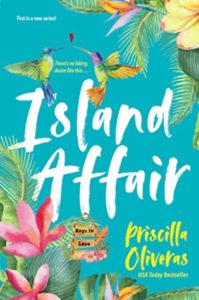 Island Affair by Priscilla Olivares – Sara Vance is a social media influencer who's getting her sh*t together: she's in recovery from an eating disorder, her career is on the rise, and her boyfriend is joining her on a Key West vacay with la familia. Then ol' dude ditches her! Instead of facing the ridicule of her perfect, judgy siblings and their perfect, judgy spouses, Sara enlists the help of a sexy Cuban firefighter/paramedic/dive captain named Luis to be her fake fiancé. They play the part and play it well, too well! Will their fake romance become a real one once it's time for Sara to go home?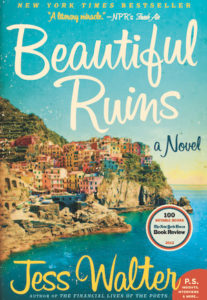 Beautiful Ruins by Jess Walter – This book opens in sun-drenched Italy in the 1960s where an innkeeper meets an American starlet fresh off the lavish set of Cleopatra. In Hollywood 50 years later, an elderly man walks onto a movie studio's back lot looking for the woman he met decades earlier. This is such a perfect summer read: the story is immersive, the Italian setting seductive, and the critique of Hollywood not even a little bit subtle.
Suggestion Section
The Book Club Expanding the Latinx Literary Canon — One Conversation at a Time. Yes, mi gente!
Yo… there's a Mean Girls summer book club.
In case your book club wants more summer romance, I'll just leave this right here.
---
Thanks for hanging with me today! Shoot me an email at vanessa@riotnewmedia.com with your burning book club questions or find me on Twitter and the gram @buenosdiazsd. Sign up for the Audiobooks newsletter, catch me once a month on the All the Books podcast, and watch me ramble about even more new books every Tuesday on our YouTube channel.
Stay bad & bookish, my friends.
Vanessa