Sponsored by All These Monsters by Amy Tintera, published by Houghton Mifflin Harcourt.
From New York Times best-selling author Amy Tintera comes this high-stakes sci-fi adventure about a teen girl who will do anything to escape her troubled home—even if that means joining a dangerous monster-fighting squad.
Clara is ready to fight back. Fight back against her abusive father and most of all, fight back against scrabs, earth-dwelling monsters that are ravaging the world. When an opportunity arises for Clara to join a monster-fighting squad, she jumps at the chance. But as Clara gains confidence in her battle skills, she starts to realize scrabs might not be the biggest evil. The true monsters are the ones you least expect.
Hey YA Readers!
Let's catch up on the latest in YA news and the array of great new YA books that hit shelves this week.
YA Book News
Thanks to the long holiday weekend in the US, there's less news than usual.
New YA Books
There are a LOT of new books out this week, thanks in part to so many publication dates being pushed back earlier this year. A * means I've read and recommend it.
Accidental by Alex Richards
All These Monsters by Amy Tintera (series)
All Of Us With Wings by Michelle Ruiz Keil (paperback)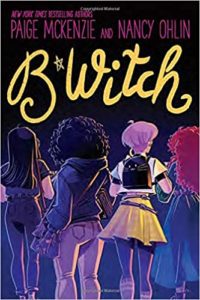 B*Witch by Paige McKenzie and Nancy Ohlin
Burn Our Bodies Down by Rory Power
Cinderella Is Dead by Kalynn Bayron
The Crow Rider by Kalyn Josephson (series)
The Damned by Renée Ahdieh (series)
An Education in Ruin by Alexis Bass
Escape Room by Maren Stoffels (paperback)
Evil Thing by Serena Valentino (series)
Faith: Taking Flight by Julie Murphy
Girl, Serpent, Thorn by Melissa Bashardoust

The Glare by Margot Harrison
Hungry Hearts edited by Elise Chapman and Caroline Tung Richmond (paperback)
*Into the Streets: A Young Person's Visual History of Protests in the United States by Mark Bieschke
The Lost City by Amanda Hocking (paperback, series)
Love, Jacaranda by Alex Flinn
*Mirage by Somaiya Daud (paperback, series)
Not Another Love Song by Olivia Wildenstein
Ordinary Girls by Blair Thornburgh (paperback)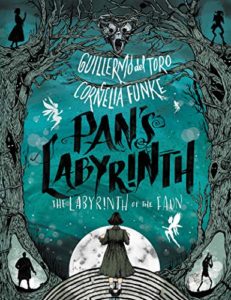 *Pan's Labyrinth by Guillermo del Toro and Cornelia Funke
A Peculiar Peril by Jeff VanderMeer (series)
The Princess Will Save You by Sarah Henning
Something Like Gravity by Amber Smith (paperback)
These Divided Shores by Sara Raasch (paperback, series)
The Traitor's Kingdom by Erin Beaty (paperback, series)
The Unleashed by Danielle Vega (series)
Unravel The Dusk by Elizabeth Lim (series)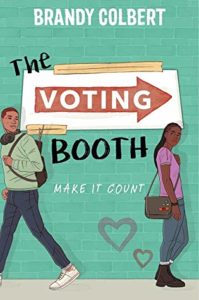 *The Voting Booth by Brandy Colbert
We Walked The Sky by Lisa Fiedler (paperback)
You're Next by Kylie Schachte
YA on Book Riot
---
Thanks for hanging out, and we'll see you again on Saturday with some outstanding YA ebook deals!
— Kelly Jensen, @heykellyjensen on Instagram and editor of Body Talk, (Don't) Call Me Crazy, and Here We Are.