Sponsored by Plum White Press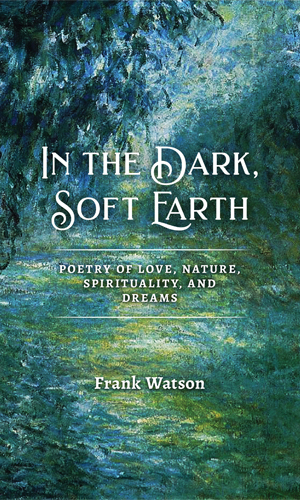 Dig into this delectable journey through the dark, sensual, and ravishing poetry of Frank Watson. Ruminate the searing to the sultry as you absorb this haunting lilt of burning carnality. The poems ignite rapid and surprising shifts in focus and perspective as they twist and turn your preconceptions, allowing the implications to linger in your thoughts.
Vignette verses explore the workings of love, nature, spirituality, and dreams with sprinklings of tarot symbolism and jazzy blues. Together these verses contemplate the subtle underpinnings of a soft earth.
Beautifully illustrated in color with classic paintings.