Sponsored by Little, Brown and Company.
Veteran reporter Jack McEvoy has taken down killers before, but when a woman he had a one-night stand with is murdered in a particularly brutal way, McEvoy realizes he might be facing a criminal mind unlike any he's ever encountered. Jack investigates—against the warnings of the police and his own editor—and makes a shocking discovery that connects the crime to other mysterious deaths across the country. Undetected by law enforcement, a vicious killer has been hunting women, using genetic data to select and stalk his targets.
Hello mystery fans! This was a quiet week outside of the very loud news pertaining to all the world issues so there isn't a whole ton of links and deals but I searched and searched until I found some things.
From Book Riot And Around The Internet
Rincey and Katie talk about lots of new award nominees that have been announced and pick out books featuring LGBTQ+ characters for Pride Month on the latest Read or Dead!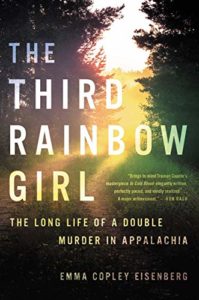 Queer True Crime: A Reading List
You're not alone: Thrillers and mysteries that also feature characters stuck in isolation
Fall 2020 Announcements: Mysteries & Thrillers
25 Best Thriller Books That'll Keep You Turning the Page
21 TV Procedurals to Watch That Aren't About Police
Win a 1-year subscription to Audible!
Enter to Win $250 to Spend at Barnes and Noble
Tell us more about yourself in our Reader Survey (it'll only take a few minutes) and potentially win an ereader!
News And Adaptations

"The estate of Sherlock Holmes author Sir Arthur Conan Doyle is suing Netflix, Legendary and the author, writer and director behind the upcoming film Enola Homes over copyright and trademark issues."
Oprah's New Book Club Pick: Deacon King Kong by James McBride
No longer a trilogy: Everything you need to know about Maureen Johnson's next Truly Devious novel, The Box in the Woods
Paramount Television Studios Acquires 'You Can't Catch Me' Novel For Series Adaptation
'Lucifer' Renewed For Sixth & Final Season At Netflix
Slaughter's 20th book to be marked with SlaughterFest weekend
Alex Segura announced his upcoming novel and it rings so many bells for me: Miami native in 19070s NY; comic book industry; murder-mystery! And it went to Zachary Wagman–I love the books he works on. So, as you may have imagined, I am super excited for the upcoming Secret Identity by Alex Segura.
This isn't an adaptation but it's totally bookish, has a Nancy Drew comp, and sounds awesome: "The story follows a frustrated Asian American female YA author who suddenly finds herself transported into one of her own books. As a result, she must work with the titular character she created — who she now hates — to solve an unfinished mystery."
Watch Now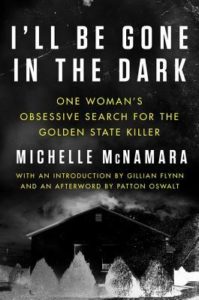 HBO: The six part documentary based on Michelle McNamara's true crime memoir of the same name, I'll Be Gone In The Dark, starts this weekend on the 28th. It's her investigation into the serial killer she dubbed The Golden State Killer, who she sadly did not get to see finally be brought to justice as she passed away in 2016 while writing the book. Here's the trailer. And a review: HBO's I'll Be Gone in the Dark Celebrates an Author's Legacy by Humanizing the True Crime Genre.
Kindle Deals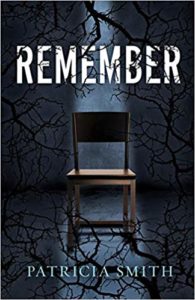 For a slowburn psychological that doesn't use mental illness for sport: Remember by Patricia Shanae Smith is $4.99 (Review) (TW alcoholism/ social anxiety, panic attacks, agoraphobia, PTSD, on page/ past suicide mentioned)
Start a great Scottish procedural series: Raven Black by Ann Cleeves is $2.99 (Review) (TW partner abuse)
For podcast fans: Alice Isn't Dead by Joseph Fink is $2.99
Browse all the books recommended in Unusual Suspects previous newsletters on this shelf. See 2020 upcoming releases. An Unusual Suspects Pinterest board. Get Tailored Book Recommendations!
Until next time, keep investigating! In the meantime, come talk books with me on Twitter, Instagram, and Litsy–you can find me under Jamie Canavés.
If a mystery fan forwarded this newsletter to you and you'd like your very own you can sign up here.