Sponsored by Writing Wild by Kathryn Aalto.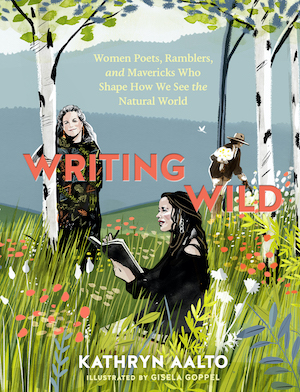 tk
Arthur Conan Doyle Estate Sues Netflix & YA Author
Sir Arthur Conan Doyle's estate is suing over the Netflix adaptation of Nancy Springer's The Enola Holmes Mysteries series, which stars Millie Bobby Brown, Henry Cavill, and Helena Bonham Carter. While the majority of Conan Doyle's Sherlock works are now in the public domain, ten stories published between 1923 and 1927 are not, and the lawsuit claims in those ten stories Sherlock shows emotions and that is the copyright infringement in Enola Holmes Mysteries. The estate "seeks a jury trial and seeks unspecified damages and relief from further infringement on copyrights."
Finish This Louisa May Alcott Unpublished Work
Twenty years before publishing Little Women, and the same year she wrote her first novel The Inheritance, Louisa May Alcott wrote 9,000 words of Aunt Nellie's Diary–"from the perspective of a 40-year-old woman bringing up her orphaned niece, Annie. When Annie's friend Isabel comes to stay, Nellie becomes concerned that the girl's attractive exterior hides a "'darkness within'". The work had been unpublished all these years and now you can read it in this week's Strand magazine. The Strand has also put out a call for writers who think they can finish the work.
Writers Against Racial Injustice Raises $55,000
Author Lise Haines was unable to physically join Black Lives Matters protests but wanted to find a way to help, which led to the creation of Writers Against Racial Injustice, a fundraising coalition by six Boston-area authors. They set out with a goal to raise $10,000 and have since raised more than $55,000 for the Equal Justice Initiative, the Montgomery, Alabama non-profit organization which provides legal representation to prisoners.