Sponsored by our 1-year Audible subscription giveaway courtesy of Macmillan Audiobooks.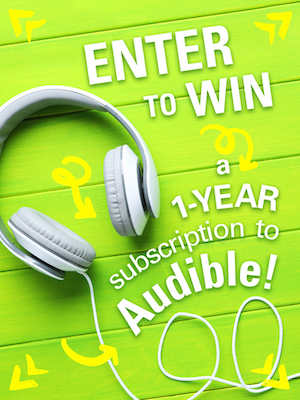 We're giving away a 1-year subscription to Audible to one lucky winner, courtesy of Macmillan's Audiobooks Newsletter.
Hi book lovers! I, Jamie Canavés, am back one more time to throw at you some bookish things. I also just finished a fantastic fall release that you should very much have on your radar, and I'll share a few things that made me happy this week–something we can all use.
Bookish News
Hamilton has an official Disney+ trailer
(My Batman will fly again!) Michael Keaton in Talks to Return as Batman for 'Flash' Movie
People are microwaving library books and masks to kill COVID-19 — and that's bad
Research Shows Virus Undetectable on Five Highly Circulated Library Materials After Three Days
The NPR Summer Reader Poll Returns: Tell Us About Your Favorite Kids' Books
'Free Comic Book Day' Becomes Summer-Long Event, Starts July 15
'Lucifer' Renewed For Sixth & Final Season At Netflix
The Witcher Season 2 Will Start Filming Again August 17
Karin Slaughter's 20th book to be marked with SlaughterFest weekend
The Baby-Sitters Club Official Trailer
Foundation Teaser Trailer: First Look At Isaac Asimov Apple TV+ Adaptation
George R.R. Martin Gives Quick Update on Winds of Winter Progress
Tell us more about yourself in our Reader Survey (it'll only take a few minutes) and potentially win an ereader!
Upcoming Book To Be Excited About–And Totally Worth The Prebuy Button/Telling Your Library To Purchase: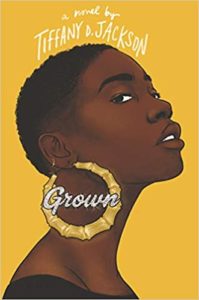 Grown by Tiffany D. Jackson: If you've yet to discover Jackson's books you should correct that ASAP. She writes excellent books that are, in some degree in the crime genre, for and about Black girls. She has a twisty thriller (Allegedly), a missing-girl mystery (Monday's Not Coming), a coming-of-age crime novel that is also a love letter to Brooklyn and the '90s (Let Me Hear a Rhyme).
Her upcoming suspense novel Grown starts off with Enchanted Jones in a room covered in blood and a dead body–and she has no memory… We're then taken back into the life of seventeen-year-old Enchanted Jones, who'd love nothing more than to be a famous singer. Which is how she meets the grown ass man Korey, a famous singer… This book made me think of the boiling frog fable where if you put a frog into boiling water it'll jump out. But if you put it in tepid water and slowly heat it to boiling, it won't realize the danger it's in in time. And by that I mean Jackson wrote an exceptionally tense novel from the point of view of a Black teenage girl who wants nothing more than to see her dreams be fulfilled, and how someone can use that to make them their prey. (TW sexual assault and attempted, on page/ partner abuse/ emotional abuse, manipulation)
And I'll Leave You With Some Things That Made Me Happy This Week (We can all use this, yes?!)

It's a monster reading t-shirt!
Padma Lakshmi's new show Taste the Nation dropped on Hulu and it's fantastic. Along with Love, Victor–a continuation of the Love, Simon/Simon vs. the Homo Sapiens Agenda universe.
I am obsessed with this cat's food hoovering.