Sponsored by our 1-year Audible subscription giveaway courtesy of Macmillan Audiobooks.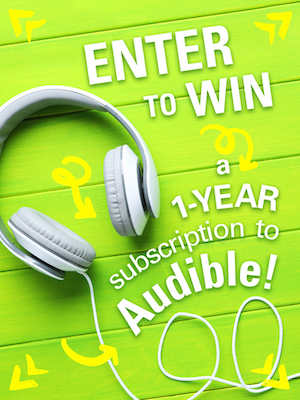 We're giving away a 1-year subscription to Audible to one lucky winner, courtesy of Macmillan's Audiobooks Newsletter.
Hi mystery fans! So it's the halfway mark of this year and I thought I'd roundup the books so far on my Best Of The Year list that have published January through June. Keep in mind this is obviously out of the pool of books I've been able to read that have published so far this year. With that in mind I'm planning on doing my best backlist reads this year for next week since of course there are books that would have been on that year's published Best Of List had I read them then.
Djinn Patrol on the Purple Line by Deepa Anappara: This is an excellent adult novel that is mostly told from the point-of-view of children looking into the disappearance of a school friend because they feel the adults and police are not taking it seriously enough. It starts with the feel of a coming-of-age novel and travels deep into noir territory while keeping the focus on victims and those whose voices are silenced. (Review) (TW child, domestic abuse/child deaths)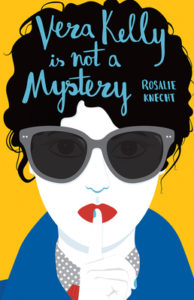 Vera Kelly Is Not A Mystery (Vera Kelly #2) by Rosalie Knecht: This is a series that easily stands out from the rest, taking the spy thriller into character driven territory, with a lesbian lead, and focus on historical moments usually not explored. It also morphs from a CIA spy novel into a PI, with CIA ties, in the sequel. And instead of being a loner PI it's a young woman seeking her found family. (Review) (TW alludes to teen predator/ homophobia/ mentions past suicide, no detail)
Deacon King Kong by James McBride: An expertly written novel that brings to life the Brooklyn Cause Houses housing project in 1969, we follow along to find out why a church deacon shot a known drug dealer in front of everyone. An action that, as you can imagine, sets off a series of events, including a long buried mystery. Come for the whydunnit and stay for the amazing characters and community–including the Colombian ants. (Review) (TW alcoholism/ slurs/ past child abuse/ suicide)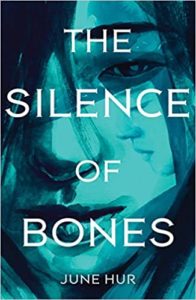 The Silence of Bones by June Hur: This one made it on my list for the main character (a wounded-by-past-life-events, scrappy, sensitive, quick learner) and the unique setting (1800, Joseon Korean dynastic kingdom). Orphaned as a child, Seol is now an indentured servant to the Capital Police Bureau because Confucius's law doesn't allow men to touch women they aren't directly related to, even in death. But a current case of a dead woman puts suspicion on the Inspector she works for… (Review) (TW past suicides mentioned, detail/ mentions public groping/ torture/ past child murder mentioned/ dog killed, skippable)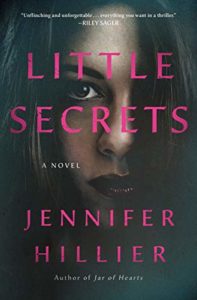 Little Secrets by Jennifer Hillier: This is a page-turning twisty thriller with an exploration of grief, resentment, and anger at its core. Marin Machado was wealthy, successful, and happily married when her four-year-old son was abducted. A year later the case remains unsolved and Machado has secretly hired a PI who uncovers not what happened to her child but, rather, that Machado's husband is having an affair. Now Machado has something new to point her grief and anger at… (Review) (TW child kidnapping/ mentions self harm, not detailed/ domestic, child, partner abuse/ attempted past suicide, detail, suicidal thoughts/ suicide)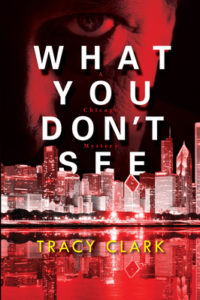 What You Don't See (Cass Raines, #3) by Tracy Clark: I really enjoy this series about an ex-cop who manages a small apartment building she owns and takes on cases as a PI, usually reluctantly. In this case, super reluctantly as a favor to her old cop partner because the person she's assigned to protect from a stalker is a captain jerkface who Raines probably wants to murder before protecting. Come for the twisty cases that take you through the streets of Chicago and stay for the found family. (Review) (TW suicide/ past animal cruelty, skippable and not graphic)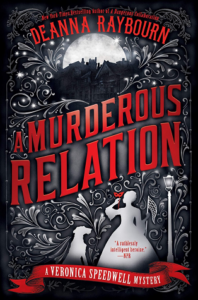 A Murderous Relation (Veronica Speedwell #5) by Deanna Raybourn: This is easily one of my favorite historical mystery series. It has a great lead (a smart, mouthy, and adventurous butterfly collector) partnered with a grumpy natural historian. Once again I was treated to laughs, adventure, mystery, secrets, the monarchy, and more will-they-won't-they tension! Every year this series puts out a book is a year it's on my Best of List. (TW attempted groping/ mentions past suicide, no detail)
The Falcon Thief: A True Tale of Adventure, Treachery, and the Hunt for the Perfect Bird by Joshua Hammer: This is a great narrative nonfiction (reads like a novel) that is perfect for fans of The Feather Thief, history, adventure, nonviolent true crime, and nature, about a guy whose career was stealing rare bird eggs and the Wildlife Crime Unit detective determined to catch him. (Review) (TW talks of past crime cases that include suicide, detail; rape, no detail; child deaths, no detail/ some animal harm, but I'd say more what you find in animal documentaries)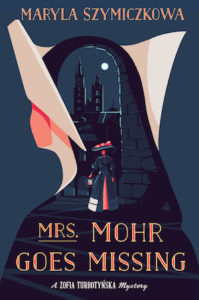 Mrs. Mohr Goes Missing by Maryla Szymiczkowa, Antonia Lloyd-Jones (Translation): A mystery for fans of Agatha Christie, centering a bored, witty, opinionated housewife who finds herself secretly working on a missing persons case. Come for the Christie style mystery stay for the interesting history. (Review) (TW mentions infertility/ discussions of addiction/ past domestic abuse mentioned)
Browse all the books recommended in Unusual Suspects previous newsletters on this shelf. See 2020 upcoming releases. An Unusual Suspects Pinterest board. Get Tailored Book Recommendations!
Until next time, keep investigating! In the meantime, come talk books with me on Twitter, Instagram, and Litsy–you can find me under Jamie Canavés.
If a mystery fan forwarded this newsletter to you and you'd like your very own you can sign up here.