Sponsored by Neon, presenting Shirley starring Elisabeth Moss.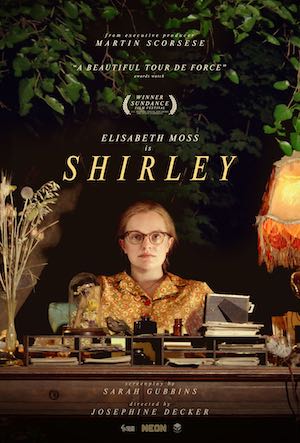 tk
Truly Devious No Longer A Trilogy
Maureen Johnson had published what was meant to be the last book in the Truly Devious trilogy this year–soooo good!–but it looks like the series is no longer a trilogy as a fourth book has now been announced. The Box in the Woods is set to publish in 2021 and will follow teen sleuth Stevie while she's home on summer break. Yay for more Stevie but boooo for words like "trilogy" no longer having meaning.
John Bolton's Book Can Publish
The Trump administration tried to block former National Security Advisor John Bolton's book from publishing but a Federal judge ruled against the Trump administration: "'For reasons that hardly need to be stated, the Court will not order a nationwide seizure and destruction of a political memoir,' Lamberth wrote." The ruling does not protect Bolton from criminal liability or being sued, and after the ruling Trump has continued to threaten actions against Bolton and the book, The Room Where It Happened.
Antiracist Baby
Stamped From the Beginning and How to Be An Antiracist author Ibram X. Kendi just released the board book Antiracist Baby, which is so popular the print run moved from 50,000 to 100,000. And it will now release as a picture book on July 14th, with a 200,000 print run.