Sponsored by our Summer Reading Pack Giveaway courtesy of Harlequin.com.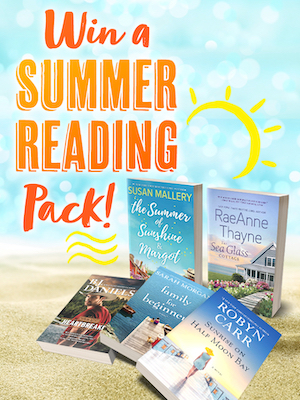 We're giving away a Summer Reading Pack courtesy of Harlequin.com. The prize pack which includes the following titles: Sunrise on Half Moon Bay by Robyn Carr, The Sea Glass Cottage by RaeAnne Thayne, The Summer of Sunshine and Margot by Susan Mallery, Heartbreaker by B.J. Daniels, Family for Beginners by Sarah Morgan.
Happy Monday, readers! I somehow missed that it was already almost Monday again, despite the fact that it happens every seven days. So I forgot to do the newsletter last week and am now dashing this off as fast as I can to get it out. So forgive the brief intro, but I'm going to jump straight into it today! But I wish you all books and happiness this week. Please be safe, and remember to wear a mask and wash your hands. And please be mindful of others. It takes no effort to be kind. I'll see you again on Thursday. – xoxo, Liberty
P.S. I can't believe I am just now learning about We Bare Bears. I am mad at everyone who kept it from me.
Here's Monday's trivia question: What first book in a series opens with "It wasn't a very likely place for disappearances?" (Scroll to the bottom for the answer.)
Deals, Reels, and Squeals!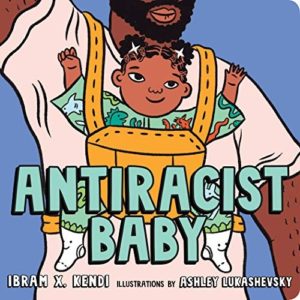 Ibram X. Kendi's Anti-Racist Baby board book will now also be a picture book.
Keira Knightley is set to star in a limited series adaptation of The Other Typist by Suzanne Randall for Hulu.
HOLY CATS: Maureen Johnson is expanding on the Truly Devious trilogy with a fourth book!
Here's the cover reveal of One of the Good Ones by Maika Moulite and Maritza Moulite.
Emily Lloyd-Jones announced her middle grade debut.
Dial A for Auntie, Jesse Q. Sutanto's upcoming "Crazy Rich Asians meets Weekend at Bernie's" novel, is being adapted by Netflix and Fresh Off the Boat creator Nahnatchka Khan.
The Animorphs series is being adapted for the screen.
Racquel Marie announced her #OwnVoices queer YA debut.
Here's the cover reveal for Aru Shah and the City of Gold, the fourth book in the Pandava Series by Roshani Chokshi
Ben Stiller will direct Oscar Isaac in London, based on a short story by Jo Nesbo.
Here's the cover reveal for Furia by Yamile Saied Méndez.
Here's the trailer for the adaptation of Eleanor Catton's Man Booker Prize-winning novel The Luminaries.
Emma Copley Eisenberg, author of The Third Rainbow Girl, announced two new upcoming books.
Book Riot Recommends 
At Book Riot, I work on the New Books! email, the All the Books! podcast about new releases, and the Book Riot Insiders New Release Index. I am very fortunate to get to read a lot of upcoming titles, and learn about a lot of upcoming titles, and I'm delighted to share a couple with you each week so you can add them to your TBR!
Excited to read: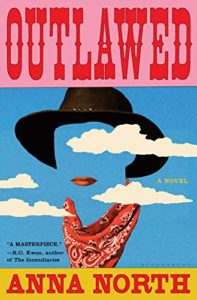 Outlawed by Anna North (Bloomsbury Publishing, January 26, 2021)
"The Crucible meets True Grit in this riveting adventure story of a fugitive girl, a mysterious gang of robbers, and their dangerous mission to transform the Wild West." A novel set in my favorite time period that has been blurbed by Jenny Zhang, R.O. Kwon, and Esmé Weijun Wang?!? TAKE ALL MY MONEY NOW.
What I'm reading this week: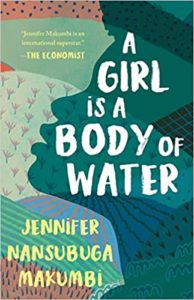 A Girl is A Body of Water by Jennifer Nansubuga Makumbi
The Angel of the Crows by Katherine Addison
The Searcher by Tana French
How the One-Armed Sister Sweeps Her House by Cherie Jones
South to Freedom: Runaway Slaves to Mexico and the Road to the Civil War by Alice L Baumgartner
Pun of the week: 
What did the author say about her novel she finished writing it? "It's a complete mystery." (I stole this from a popsicle stick.)
Here's a cat picture: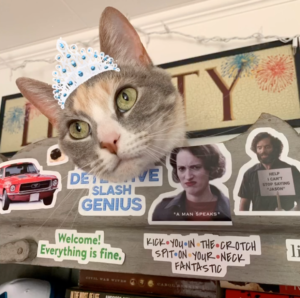 A rare appearance by Her Royal Highness.
Happy things:
Here are a few things I enjoy that I thought you might like as well:
Trivia answer: Outlander by Diana Gabaldon.
You made it to the bottom! Thanks for reading! And tune in Thursday for a review of the amazing book I just read this weekend. (I need a little more time to gather my thoughts!) – xo, L