Sponsored by The Boy in the Red Dress by Kristin Lambert. Available now!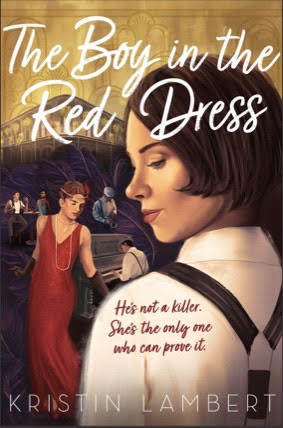 An immersive romp through Jazz Age New Orleans!
It's New Year's Eve 1929, and Millie is running the show at her aunt's French Quarter speakeasy. The city is celebrating, but even partygoers' diamonds can't outshine Marion, the club's star drag performer and Millie's best friend. Until a socialite is found dead, and all signs point to Marion as her killer. Millie vows to prove he's innocent. As she chases clues, her attention is divided between a beautiful waitress and a charming bootlegger, but the clock is ticking for Marion, and the true killer might be closer than Millie thinks.
Hola Audiophiles! Welcome to another Thursday and a brand spanking new edition of the Audiobooks newsletter. I've got a few new releases for you as usual, some antiracism playlists, and a cool bit of news involving audiobooks and Juneteenth.
Ready? Let's audio.
---
New Releases – June 16  (publisher descriptions in quotes)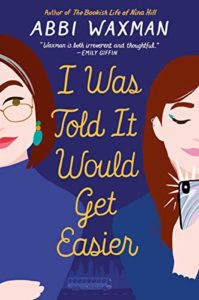 I Was Told It Would Get Easier by Abbi Waxman, read by Lisa Flanagan, Bailey Carr (fiction) – Jessica and Emily Bernstein are a mother-daughter duo on a college tour. For Emily, this is a taste of freedom, even if she's not entirely sure she wants to go to college. Jessica sees it as a chance to bond with Emily. They used to be so close, but they've drifted apart; Jessica isn't sure if her daughter even likes her anymore, or if she even likes herself. Together with a dozen strangers on a bus, Jessica and Emily will travel the East Coast, meet up with family and old friends, and discover surprises and secrets that will change their relationship forever.
Narrator Note: I've heard such great things about Lisa Flanagan's performance of Spinning Silver by Naomi Novik and A. J. Hackwith's The Library of the Unwritten! Bailey Carr has read titles like When the Moon Was Ours by Anna-Marie McLemore and Laura van den Berg's The Third Hotel.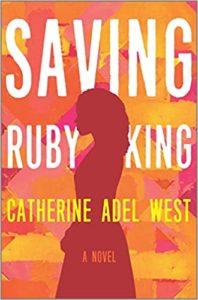 Saving Ruby King by Catherine Adel West, read by Kim Staunton, Imani Parks, Ron Butler, Adam Lazarre-White, Lloyd Roberson II, Terra Strong Lyons (fiction) – When Ruby King's mother is found dead in her home, the police dismiss it as just another violent act in a Black neighborhood. Ruby is devastated but also terrified, because her mother's death means the loss of her protector, and she will now have to live alone with her abusive father. Ruby's best friend Layla wants to help, but her father, the pastor of their church, demands that Layla stay away from Ruby. "In a relentless quest to save Ruby, Layla uncovers the murky loyalties and dangerous secrets that have bound their families together for generations."
Narrator Note:  I love an ensemble cast and that is a good one! Some notable performances from each of the narrators include: Kim Staunton reading several Rebel: Women Who Dare and lots of other Beverly Jenkins titles; Imani Parks reads Tiny Pretty Things by Sona Charaipotra and Dhonielle Clayton; Ron Butler reads Notes of a Native Son by James Baldwin while Adam Lazarre-White reads Go Tell It On the Mountain. Lloyd Roberson II and Terra Strong Lyons are new (as far as I can tell) to the audiobook game!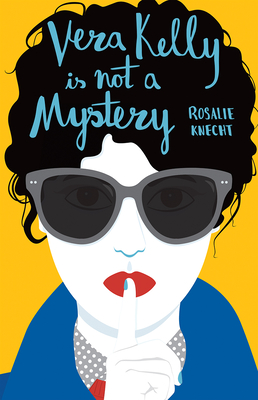 Vera Kelly is Not a Mystery by Rosalie Knecht, read by Elisabeth Rodgers (mystery/thriller) – This is the next book in the Vera Kelly series! Ex-CIA agent Vera is newly jobless and girlfriendless. Heartbroken and broke AF, she reluctantly takes a job as a private detective. Her first case brings up dark memories and "attracts dangerous characters from across the Cold War landscape. Before it's over, she'll chase a lost child through foster care and follow a trail of Dominican exiles to the Caribbean." Forever on the run, Vera will have to confront her desire for home, connection, and a little romance.
Narrator Note: Elisabeth Rodgers reads a lot of Dean Koontz and Iris Johansen titles and also read the first book in the Vera Kelly Series (Who is Vera Kelly?). Her style really captures Vera's smart, bone-dry wit.
Latest Listens
I am taking my sweet time with Stamped from the Beginning by Ibram X. Kendi right now, not sure when I will be done because I keep rewinding it to hear parts of it again, and I may even switch over to print to make notes whenever I can get my hands on it. It's an 18 hour listen that I'm barely an hour into, but it's already so powerful and just so powerful in its detail and scope. Reminder that Stamped from the Beginning is currently available to stream on Spotify; FYI some people have pointed out that the free version of Spotify does not let you listen to it in order. Boo!
Anyway, I'll report back when I'm further into it. What audiobooks have you been loving? Reply to this email and let me know!
From the Internets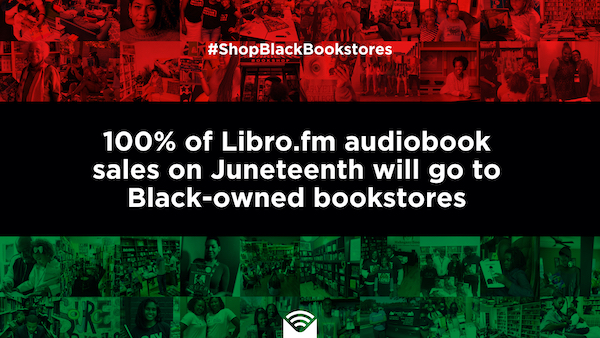 Tomorrow on Juneteenth (Friday, June 19th), Libro.fm will deliver 100% of audiobook sales to Black-owned bookstore partners. In addition to their collection of antiracism playlists, they've also added New Fiction by Black Women and Pride Picks by Black Authors
at BuzzFeed: 21 Audiobooks We're Excited to Listen To This Summer
at AudioFile: 5 Young Adult Audiobooks That Center Black Lives
at Audible: Listens for Raising an Antiracist
Over at the Riot
12 Recent Queer Audiobooks That Will Fill Your Ears With Pride
5 Audiobooks Narrated by a Full Cast
---
Thanks for hanging with me today! Shoot me an email at vanessa@riotnewmedia.com with your burning book club questions or find me on Twitter and the gram @buenosdiazsd. Sign up for the Audiobooks newsletter, catch me once a month on the All the Books podcast, and watch me ramble about even more new books every Tuesday on our YouTube channel.
Stay bad & bookish, my friends.
Vanessa