Sponsored by The Secret Women from Amistad Books.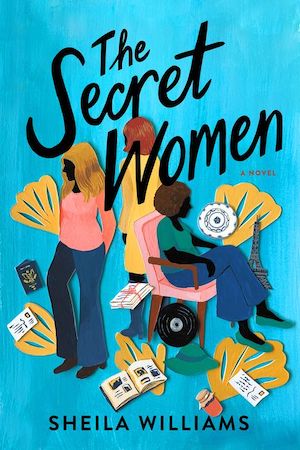 tk
Padma Lakshmi Announces Picture Book
Padma Lakshmi, best-selling author and host of Top Chef, has announced her next book will be a picture book for kids. And of course it centers food! Tomatoes for Neela, which will release fall of 2021, "is an intergenerational story about a little girl who likes to cook and helps prepare her family's savory tomato sauce." My mouth is already watering.
Juneteenth Book Festival
Author L.L. McKinney (A Blade So Black), who most recently started the #PublishingPaidMe on Twitter, is now co-organizing the Juneteenth Book Festival with Saraciea Fennell, founder of The Bronx is Reading – Bronx Book Festival. The Juneteenth Book Festival will take place–as you've guessed–Friday, June 19th to celebrate Black American stories and creators. Thirty fantastic authors are already scheduled to participate, including Tiffany D. Jackson, Angie Thomas, Mikki Kendall, Lamar Giles, and Beverly Jenkins. Bookmark the Youtube channel here.
John Bolton Pushes Forward With Book
Former Trump national security adviser John Bolton has written a book about his time working at the White House, which the Trump administration has tried to curtail. Both Attorney General William Barr and Donald Trump have made statements about the book that are not true, which CNN has posted in a fact-checking article. The Room Where It Happened: A White House Memoir is scheduled to publish June 23rd from Simon & Schuster.