Sponsored by The Harbinger Series by Jennifer L. Armentrout, published by Inkyard Press.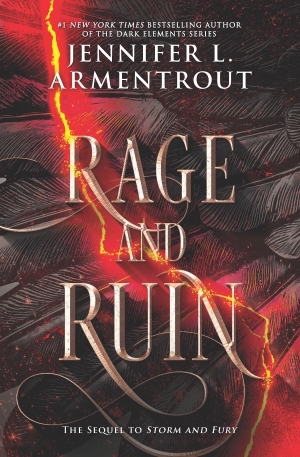 Half-angel Trinity and her bonded gargoyle protector, Zayne, have been working with demons to stop the apocalypse while avoiding falling in love. The Harbinger is coming . . . but who or what is it? All of humankind may fall if Trinity and Zayne can't win the race against time as dark forces gather. Don't miss Rage and Ruin, book two in the fantastical Harbinger trilogy from #1 New York Times Bestselling author Jennifer L. Armentrout.
We're officially halfway through June. The movement continues. My reading has improved; how about yours?
Let's talk Romancelandia.
News and Useful Links
There's a new romance line coming soon. I don't know much about the company developing it, but I hope they're doing their due diligence to produce quality material.
NATURAL HAIR ON A DRAWN COVER. I love.
How many of these have you read?
Adriana Herrera had some interesting thoughts on writing anti-racist romance and the philosophy of Frantz Fanon. I love Twitter. I really do.
Do you follow Gail Carriger's books? She just posted a cover reveal and excerpt for her new m/m paranormal.
Talia Hibbert wrote about Kennedy Ryan's Queen Move. 
Katrina Jackson is doing a pretty awesome giveaway through June 30. You want this.
She also pulled together a list of queer romance by Black authors.
These are great questions to ponder.
There are a bunch of virtual conferences going on this summer, including Romance Slam Jam, which is happening next week. It requires payment, but it looks like they've got tiered payment for readers, writers, and folks who want to reserve space for next year.
Beverly Jenkins told us on Twitter that a bunch of her backlist is coming on audio! But we don't have any info on what titles or when, so I guess we'll just sit pretty while we wait.
Deals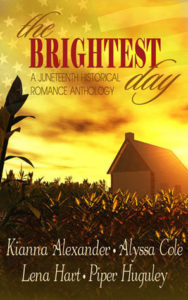 Know what's a good deal? Four stories for 12.99. While The Brightest Day is sadly no longer available in digital format (though you can get three of the four stories—Let It Shine, Drifting To You, and Amazing Grace—individually), it's worth it to get in print if you read it. These romances are all related to Juneteenth, the day we celebrate the last enslaved people learning about the Emancipation Proclamation. Two years later. But that's a whole other thing to talk about. You can read a bunch of historicals celebrating the day as well as Black love for a pretty nice price.
Recs
Do you know what's a fun way to get out of a reading slump? Manga. Once you know the right way to read it, a standalone romance manga is just perfect for a couple of hours. The difference in medium activates different mental muscles, I think. Either way, I have been reminded how much I love manga. But…only if it's standalone.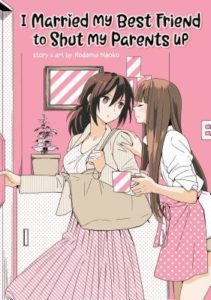 I Married My Best Friend to Shut My Parents Up
Kodama Naoko
I mean, with a title like that, who wouldn't pick it up, amirite? The premise is definitely one of my tropetonites, medium be damned. Morimoto is frustrated with her parents' constant inquisitions about her love life. And she knows they'll have endless things to say about any man she brings home. So when her good friend (who is an out lesbian and—also!—has a pretty huge crush on her) needs a new place to live, she offers to move in and common-law marry her. Their live-in relationship doesn't particularly start on the best foot, but their relationship slowly starts to build. It's just…so sweet. Adorable, even.
CW: Bad parental response to f/f relationship.
If the comics medium isn't your thing, though, I've got another delightful, easy, fake relationship story for you. I've talked about it before, but hey, it's been awhile.
Man vs. Durian
Jackie Lau
Peter hates durian, but Valerie loves it. He's willing to give it the vaguest chance, for her, because he can't help but like her. And Valerie likes him enough to ask him to pretend to be her boyfriend, because her parents think she's dating a doctor. Who…doesn't exist, obviously. There is a lot to unpack about why she doesn't want to be in a real relationship and why he doesn't particularly feel like ambition is necessary. But it's all done in a wildly fun way, just like all of Jackie Lau's books. You want fun and easy with a side of real, drop into Man vs. Durian.
And of course I'll take this moment to remind you that Xeni: A Marriage of Inconvenience is a thing that exists. But will also remind you that there is a strong grief component to the plot.
What are your go-to slump busters? Or your favorite marriage of convenience/fake relationship stories?
As usual, catch me on Twitter @jessisreading or Instagram @jess_is_reading, or send me an email at wheninromance@bookriot.com if you've got feedback, bookrecs, or just want to say hi!