Sponsored by our 1-year Audible subscription giveaway courtesy of Macmillan Audiobooks.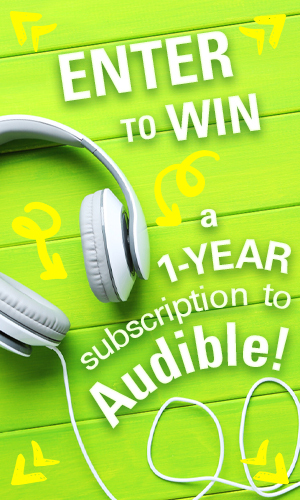 We're giving away a 1-year subscription to Audible to one lucky winner, courtesy of Macmillan's Audiobooks Newsletter.
It's time for another Tuesday full of books! There are several amazing new books out today. At the top of my list of today's titles that I want to read are The Kinder Poison by Natalie Mae and Tiananmen 1989: Our Shattered Hopes by Lun Zhang, Adrien Gombeaud, and Ameziane.
You can also hear about some of the amazing new books coming out that I did get to read on this week's episode of the All the Books! Tirzah and I discussed Saving Ruby King, I'll Be the One, The Lightness, and more great books.
As always, I am wishing the best for all of you in whatever situation you find yourself in now. Please stay safe and wear a mask as we slowly transition out of quarantine. I care about you meeps!
Now, onto books. Today is actually a list of my favorite books of the year so far. Between the ever-shifting release dates and the books I already discussed on this week's podcast, I found myself without any titles to recommend today. So I thought I would make you a great big list of books I love. Enjoy!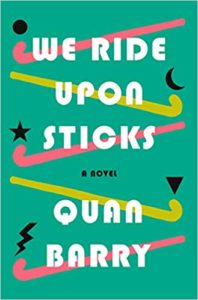 We Ride Upon Sticks by Quan Barry
Heathers meets The Craft in this audacious novel about the 1989 Danvers High School Falcons field hockey team, who decide to explore their town's roots by using witchcraft to have a winning season.
Parakeet by Marie-Helene Bertino
A bride-to-be talks to a parakeet, who is inhabited by the ghost of her dead grandmother, as she tries to rectify past events and get ready for her future.
Days of Distraction by Alexandra Chung
A young woman's internal observations and experiences of life as an Asian American are sharp and heart-crushing. The writing is reminiscent of Jenny Offill.
The Eighth Life: (for Brilka) by Nino Haratischvili, Charlotte Collins (Translator), Ruth Martin (Translator)
An award-winning, 936-page epic saga spanning a century of Russian and Eastern European history, told through the lens of one family. This is the heavy family saga you're going to want to spend the winter with.
The Return by Rachel Harrison
This is a colossal mind-bonk about friendship, wrapped in the weighted blanket of a horror novel. It's the story of four best friends, and what happens when one disappears for two years, only to return with no memory of what happened.
Minor Feelings: An Asian American Reckoning by Cathy Park Hong
This is part memoir, part cultural criticism, about racialized consciousness in America. Hong describes her own experiences as the daughter of Korean immigrants to discuss racial identity in this country. It's so fantastic.
Wow, No Thank You.: Essays by Samantha Irby
Irby is back with another book of essays about life, work, relationships, health, and more. She is the funniest writer I have read, and this is her funniest collection so far. She is also so Queen of TMI, so be ready.
All Boys Aren't Blue: A Memoir-Manifesto by George M. Johnson
Journalist and LGBTQIA+ activist George M. Johnson discusses his childhood and teen years as a young queer Black man, including the trauma he suffered at the hands of bullies, his first sexual experience, and his time in college.
Weird: The Power of Being an Outsider in an Insider World by Olga Khazan
This is exactly as advertised: Khazan explores what it means to be weird, and how people can use their 'weirdness' to their advantage. I don't think I have ever identified with a book more.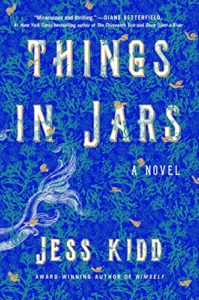 Things in Jars by Jess Kidd
A pipe-smoking detective searches for a missing supernatural child in Victorian London, with the help of her seven-foot-tall housemaid and the tattooed ghost of a pugilist.
The House in the Cerulean Sea by TJ Klune
A case worker for the Department in Charge of Magical Youth visits a home to determine whether six dangerous magical children are likely to bring about the end of the world.
Hidden Valley Road: Inside the Mind of an American Family by Robert Kolker
This is the nonfiction book everyone will be talking about all year. It's the true story of twelve siblings, six of whom were diagnosed with schizophrenia, and the contributions the family made to the study of mental illness over the last several decades.
Deacon King Kong by James McBride
McBride returns with his first novel since The Good Lord Bird in 2013, which won the National Book Award. This one is about a cranky old church deacon who murders a local drug dealer, and how the killing affects different people involved.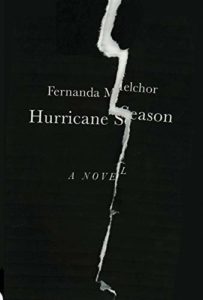 Hurricane Season by Fernanda Melchor, Sophie Hughes (Translator)
A dark, violent, and brilliant novel about the death of the town's "witch" and the hunt for explanations and the killer.
Long Bright River by Liz Moore
This crime novel about a missing sister and a mysterious string of murders. Moore is a genius at everything she does, and I hope she does a novel in every genre.
Beheld by TaraShea Nesbit
A fantastic historical novel based on the first murder that took place in the newly established colony of Plymouth, Massachusetts among the Mayflower pilgrims.
New Waves by Kevin Nguyen
This is a quietly lovely and sad novel about two friends, and race, grief, friendship, and our digital footprint.
Riot Baby by Tochi Onyebuchi
A fantastic and fantastical look at race in America, the Los Angeles riots, and mass incarceration as you've never seen it before. This book haunts me.
The Unsuitable by Molly Pohlig
A fiercely feminist Gothic novel of manners and body horror, that portrays spinsterhood, self-image, and mental illness in Victorian times.
Such a Fun Age by Kiley Reid
A perfect debut about race, privilege, white guilt, power, money, and love, that starts with a young black woman being confronted when she takes the white child she is babysitting into the grocery store, and every chapter ratchets up the tension and the hard truths from there.
This Town Sleeps by Dennis E. Staples
A wonderful debut about a young queer man who becomes involved with an old classmate, and the truth behind a haunting on an Ojibwe reservation.
Real Life by Brandon Taylor
And this is another fabulous debut novel, set over the course of a weekend, as a young gay man from Alabama tries to figure out his life at a Midwestern university.
Dragon Hoops by Gene Luen Yang
This graphic memoir follows a season of the high school basketball team at the school where Yang used to teach. It's funny, thoughtful, and moving.
Run Me to Earth by Paul Yoon
This is a gorgeous, heart-punching book about war, perseverance, and loss, set during historic conflicts in Laos that are not often mentioned in books.
Interior Chinatown by Charles Yu
This is a funny and sharp send-up of Hollywood tropes and Asian stereotypes, about Willis Wu, who sees himself as the Generic Asian Man of his own life.
Thanks for reading! xx