Sponsored by our 1-year Audible subscription giveaway courtesy of Macmillan Audiobooks.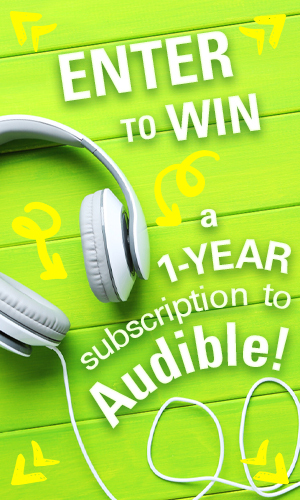 We're giving away a 1-year subscription to Audible to one lucky winner, courtesy of Macmillan's Audiobooks Newsletter.
Pride Month happens in June because the Stonewall Riots were in June. On June 28, 1969, New York City police raided the Stonewall Inn, allegedly groped queer women, beat patrons, and finally, someone reportedly shouted, "Why don't you guys do something?" The ensuing chaos, rioting, and destruction of property are now seen as the foundation of a movement that saved innumerable lives and led to immense social change. I'm just saying.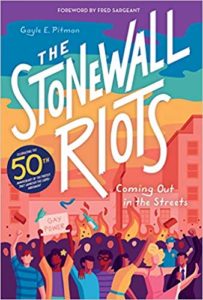 Stonewall Riots: Coming Out in the Streets by Gayle E Pitman. I love YA nonfiction. It frequently gives you exactly as much information as you really need about a subject. If you want a more thorough understanding of Stonewall than just its most known talking points, this gives you a background on LGBTQ+ NYC before, during, and after the riots, and it does it through objects, which is awesome. A lot of the objects are photographs, but they also include a dress and a matchbox, among other items.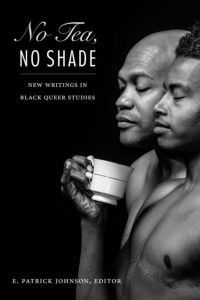 No Tea, No Shade: New Writings in Black Queer Studies edited by E. Patrick Johnson. If you like a survey of a topic via essays, do I have the book for you! 19 essays are collected here, focusing on Black gender and sexuality. Authors include scholars, activists, and community leaders. Did you know there was a '90s magazine by and for Black lesbians called Black Lace? Neither did I.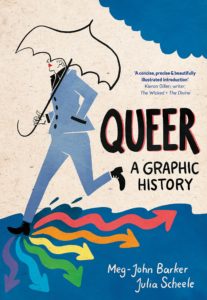 Queer: A Graphic History by Dr. Meg-John Barker. This graphic history looks at how we "came to view sex, gender and sexuality in the ways that we do; how these ideas get tangled up with our culture and our understanding of biology, psychology and sexology; and how these views have been disputed and challenged." I know those are a lot of words! But it's pretty accessible and does a good job giving a history + breaking down some complicated ideas.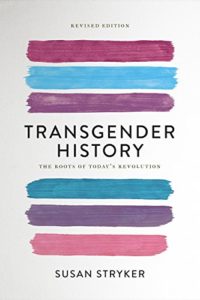 Transgender History, second edition: The Roots of Today's Revolution by Susan Stryker. What a helpful and informative book for a time when certain authors are making all KINDS of claims. I'm really excited to look at this one more closely. Stryker spends a chapter each on terms, history (starting from the mid-19th c.), liberation, and this second edition has a final chapter that focuses on 2000 to present day (present being 2017). If you're interested in academically nerding out, she also wrote The Transgender Studies Reader, which came out in 2006.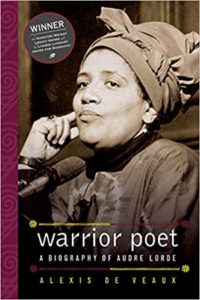 Warrior Poet: A Biography of Audre Lorde by Alexis De Veaux. Lorde called herself a "Black, lesbian, mother, warrior, poet." Add librarian and civil rights activist to that list, among other things. De Veaux's biography won the Lambda Literary Award and leads you through Lorde's personal and professional growth until passing at the too-young age of 58 in 1992. For further reading, check out Sister Outsider: Essays and Speeches.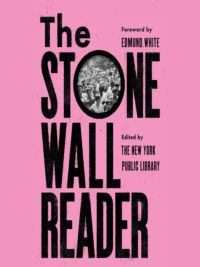 The Stonewall Reader edited by the New York Public Library. Primary sources!! Ok, this is super cool because it gives you lots of pieces important to the LGBTQ+ movement, but they're bite-sized, so you can read one or two or five things at a time, or pick and choose what you want to read, and it doesn't have to be in order (I know that idea will make some of you panic). They're split up into Before/During/After Stonewall. Awesome.
Take care of yourselves, nonfictionites. As always, you can find me on social media @itsalicetime and co-hosting the For Real podcast with Kim here at Book Riot. Until next time, enjoy those facts, fellow nerds.