Sponsored by The Secret Women from Amistad Books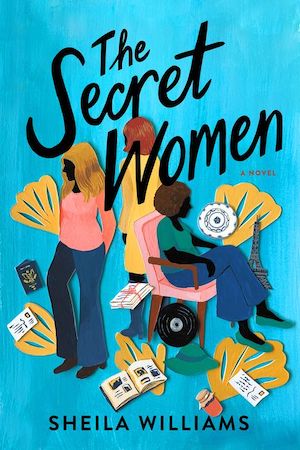 After a yoga class, three women realize they share a devastating experience: all three of their mothers have recently passed away, leaving behind a lifetime of items that neither woman can bear to handle alone. Making a pact to help each other sort through their mothers' belongings, the women dig deep into their mothers' pasts, building a better understanding of both their mothers and themselves.
A story about the power of female friendship, family dynamics, and the importance of the bond that is, or isn't, shared with a mother
Welcome to In The Club, a newsletter of resources to keep your book group well-met, well-read, and well-fed. How's everyone doing this week? Are we all staying fed, hydrated? Remember that you can't fight the good fight without taking care of your bodies. So here's your Book Club Mom reminding you to take a moment to breathe, especially if you're out on the front lines.
Today I'm honoring Pride with a list of book club picks by queer authors, with several titles by Black queer authors to start because Black lives matter and we're all about the intersectionality here. Ready? To the club!!
---
Skipping Nibbles & Sips again this week to encourage all my club peeps to consider giving as a group (if it's within your means) to an organization doing important work in support of Black and queer causes. If you're not sure which one to give to, may I suggest this big ol' list of bail and legal defense funds, policy reform organizations, queer advocacy groups, mental health resources, and more. Start there and remember that it's okay not to be able to help them all at once.
Celebrating Pride
Do the work here to ask tough questions in your discussions about bias, internalized racism and homophobia as brought up in the pages of these reads. It's time (been time?) to get uncomfortable with it; admit to your shortcomings and times you've gotten it wrong, and share what you've learned to do better.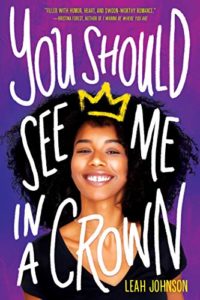 You Should See Me in a Crown by Leah Johnson – Liz has always felt too Black, poor, and awkward for her small, rich Midwestern town. But she has a plan to get the heck out of dodge: she'll attend an uber-elite college, play in their world-famous orchestra, and become a doctor. Boom! When her financial aid package falls through and her plans come crashing down, Liz remembers her school offers a scholarship for the prom king and queen. If she can just endure the trolling and cattiness of the competition, she might still have a shot. But Mack is also in the running for queen, the new girl that Liz is increasingly drawn to…
Redefining Realness: My Path to Womanhood, Identity, Love & So Much More by Janet Mock – This memoir won so many awards and I'm a little ashamed to admit I still haven't read it. Mock relays her experience growing up multiracial, poor, and trans in America. She shares her struggles and journey towards self-actualization and calls for greater acceptance of one another and of ourselves.
Homie by Danez Smith – This interview at Them contains my favorite description of this book, calling it a book "hellbent on envisioning a world where queer Black joy exists not as a release but as a constant reality, while still recognizing the current state of affairs." Read that sentence back a few times, I implore you. This powerful, hilarious, heart-wrenching love letter to Black queer friendship is also superb as an audiobook, which Smith narrates themself.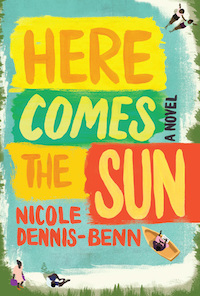 Here Comes the Sun by Nicole Dennis-Benn – As a girl, Margot was taught to trade her sexuality for survival and now works at an opulent Montego Bay resort to shield her younger sister from the same fate. When plans for a new hotel threaten their village, Margot sees an opportunity for financial independence and to finally make known her attraction to women. As the sisters face the impending destruction of their community, they each fight "to balance the burdens she shoulders with the freedom she craves."
Freshwater by Akwaeke Emezi – In their debut novel, Nigerian writer Akwaeke Emezi tells the story of Ada, a young girl who develops multiple selves as a result of being born "with one foot on the other side." The selves begin to grow both in power and agency after she moves to America for college, then a traumatic assault precipitates the forming of two very distinct alternate selves. Ada's life takes a dangerous turn as those selves assume more and more control, but she emerges from the darkness as she begins to understand the beautiful complexity of her identity.
Red at the Bone by Jacqueline Woodson – My go-to pitch for this book is always some version of, "How can such a small book pack such a punch??" Two families from different social classes are brought together by an unexpected pregnancy in a story that flashes back and forth between 2001 and 1985. I highly recommend this as an audiobook, which is narrated by an ensemble cast of Quincy Tyler Bernstine, Peter Francis James, Shayna Small, Bahni Turpin, and Jacqueline Woodson herself. It's only four hours long and it had me sobbing in my car.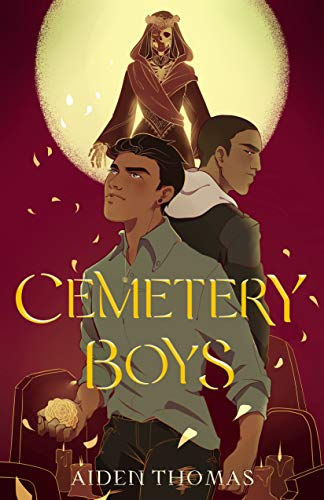 Cemetery Boys by Aiden Thomas – This work of paranormal YA is full of magic, mystery, and Day of the Dead folklore with a trans teenage boy protagonist and I cannot wait for more people to read it! My Mexican American heart was just so moved by the witchy story, the romance, the use of Spanish, the homage to so many beautiful Latinx traditions. Also, Aiden is a trans author who lives here in Portland and I may or may not be stalking his Instagram. One more thing: this one isn't out yet, don't be mad at me! Its pub date was moved to September, so you have plenty of time to get those preorder and holds in.
All My Mother's Lovers by Ilana Masad – A queer 20-something returns to her hometown when her homophobic mother passes away. When she finds five letters to five men in her mother's will (none of whom is her father), she goes on a mission to deliver each one in person and discovers how little she knew of her mother's life.
Mostly Dead Things by Kristin Arnett – All I'm going to say is this: queerness, grief, and lewd taxidermy. Look this one up, you won't regret it.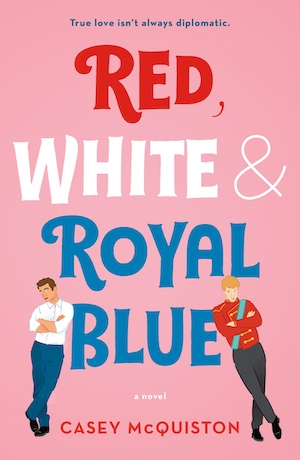 Red, White, and Royal Blue by Casey McQuiston – I finally read this book after it made the Book Riot rounds and hoped it wasn't overhyped. 'TWAS NOT! I laughed, I sobbed, I loved every page of this friends to lovers romance between the Mexican American son of the first woman President of the United States and an English prince. Sexy and smart with some amazing banter.
In the Dream House by Carmen Maria Machado – I couldn't not include this genre-bending memoir by the inimitable Carmen Maria Machado. This is one you need to sit with both for it's gorgeous, haunting prose and the often heavy subject matter; it examines cultural representations of psychological abuse and stereotypes about the "safety" of lesbian relationships as she relays the details of her relationship with a volatile partner.
Suggestion Section
I know a lot of us have Zoom burnout, but Vox shares why for some it's the perfect, honest, and vulnerable way to keep book club going strong.
Speaking of Vox: The Princess Bride is their next book club pick.
Have you heard of the Byzans app? I'll admit I had not until this Rioter shared how it helped her find connection in quarantine. This is probably the lowest barrier to entry I can think of to finding a book club.
---
Thanks for hanging with me today! Shoot me an email at vanessa@riotnewmedia.com with your burning book club questions or find me on Twitter and the gram @buenosdiazsd. Sign up for the Audiobooks newsletter, catch me once a month on the All the Books podcast, and watch me ramble about even more new books every Tuesday on our YouTube channel.
Stay bad & bookish, my friends.
Vanessa