Sponsored by DC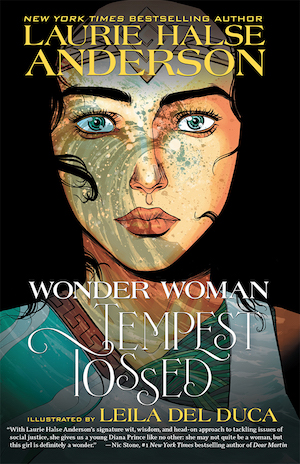 New York Times bestselling author Laurie Halse Anderson and artist Leila del Duca reimagine Wonder Woman's origins in this powerful tale about fighting injustice and finding home.
Princess Diana's 16th birthday celebrations are cut short when rafts carrying refugees break through the barrier that separates Themyscira from the outside world. Diana defies the Amazons and rescues the refugees, then gets swept away by the stormy sea.
Away from the Amazons, Diana becomes a refugee in an unfamiliar land. She is now part of a world filled with danger and injustice. Diana must find her strength and make a difference.