Sponsored by Dark Horse Comics, publisher of American Gods: The Moment of the Storm by Neil Gaiman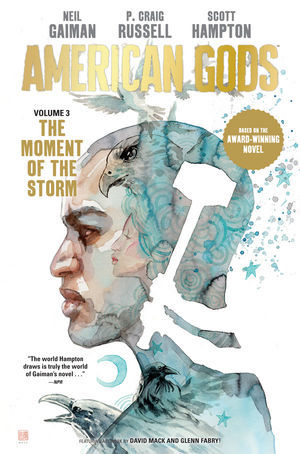 Neil Gaiman's award-winning novel, American Gods, is now adapted as a comic series by an all-star lineup of artists including P. Craig Russell and David Mack.
This supernatural fantasy tells the story of a conflict brewing between the ancient and modern gods. In this third and final volume, the bizarre American road trip heads toward the inevitable god war—the moment of the storm.