Sponsored by Harper Paperbacks.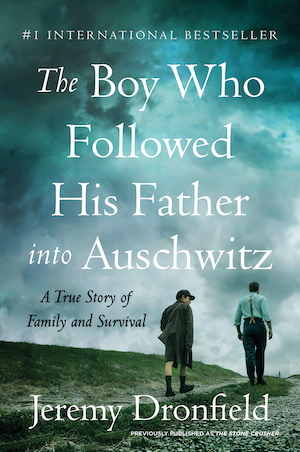 tk
Audiobooks Sold A Billion Dollars In Sales Last Year
The audiobook industry has come a long way from the days of only being available on tape–a whole case full, it felt, for one book. Last year, the industry had a billion dollars in sales and recorded over 45,000 new audiobooks. Here's a look at one of the top narrators and how famous Hollywood actors have been adding "audiobook narrator" to their resumes.
Adorable Helper
Six-year-old Sebastien Gonzalez has written a children's book with his family starring his 4-year-old rescue dog to help kids understand COVID-19. "'Me and my dad thought about what would be a good children's book to help (children) understand and thought about the doggies that don't know about the coronavirus,' Sebastien said." You can download the ebook for free, and the family is already working hard on their second book.
Time's Best Book So Far
We are now halfway through this century-long year, so the halfway mark "Best of Lists" will probably be rolling in. First out of the gate is Time magazine with the 10 books they have selected for their "best books of 2020 so far." There's interlocking stories, essays, historical fiction, nonfiction, and literary novels to keep you entertained and educated for a bit.
And The Winners Are…
The Best Translated Book Award 2020 winners have been announced.