Sponsored by our Robyn Carr Prize Pack giveaway, courtesy of Harlequin.com.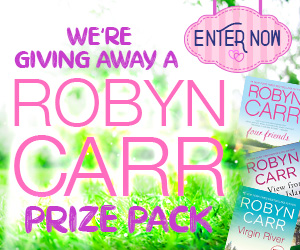 We're teaming up with Harlequin.com to give away a prize pack which includes the following Robyn Carr titles: Four Friends, The Life She Wants, The Summer That Made Us, The View from Alameda Island, and Virgin River. Enter now!
Welcome to In The Club, a newsletter of resources to keep your book group well-met, well-read, and well-fed. Still here, still in isolation, still having some trouble reading but getting better every day. Today's recs are a direct response to a request we've been getting a lot lately! Time for some hard club hits.
To the club!!
---
Nibbles and Sips
This week I'm back in I-don't-want-to-spend-so-much-time-in-the-kitchen mode, but I of course still want tasty snacks. I've been leaning hard on my spice cabinet for quick, easy, delicious bites that I will def work into physical book club meetings in the future. Several of these blends come from Trader Joe's; if you don't shop at (or have access) to Trader Joe's, use whatever spice blend you can find with a similar flavor profile!
Toast topped with mashed avocado + Umami Seasoning Blend
Mix sour cream or greek yogurt with Onion Salt, serve with your favorite chips or sliced veggies This also works with Everything But the Bagel Seasoning or—and this is one of my fave underrated dip seasonings—chicken bouillon powder! Just use it sparingly, it is WAY salty if you use too much.
Toss some arugula in a vinaigrette of EVOO, lemon juice, salt, and 21 Seasoning Salute, then top with shaved Parmesan. This is my go-to simple salad for getting greens on my plate; I pair it with whatever protein I'm craving: salmon, some grilled chicken, or even a hard boiled egg.
Mix equal parts of chopped avocado, tomato, and cucumber, then add lemon juice, lemon pepper, and salt to taste.
Simple, easy, tasty!
Hit Me!
We've been getting tons of requests for hard-hitting YA from our readers lately, enough that I decided it was time to dedicate a newsletter to books in that vein. Here are some YA titles that tackle big topics with tons of discussion potential.
Trigger warnings for discussion of the next four titles: general violence, police brutality, sexual assault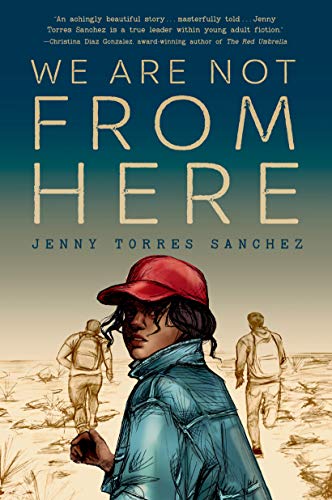 We Are Not From Here by Jenny Torres Sanchez – Three teens flee their hometown in Guatemala in a fight for their lives, embarking on a harrowing journey through Mexico called La Bestia that will hopefully lead them to a better life in the United States. I'm sure I don't have to tell you that this journey will be harrowing in just about all of the ways. It's been hard for me to read these kinds of stories lately, but I love that we're seeing more YA perspectives on the topic that handle it with sensitivity and care.
Internment by Samira Ahmed – In a terrifying near-future United States, Muslim American citizens have been rounded up into internment camps. We follow teen Layla as she tries to navigate this new horror and risk everything to coordinate an escape. It's flat out uncomfortable how not-so-far-away the events of this book feel.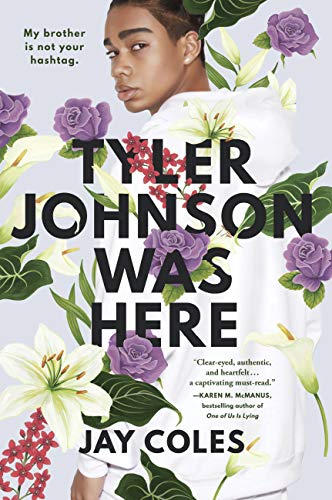 Tyler Johnson Was Here by Jay Coles – I wanted to include a book that tackles police brutality and racism that isn't Angie Thomas' The Hate U Give (which I love and you should read but c'mon, you've already heard of it). Marvin's twin brother Tyler vanishes after a party gets shut down by a police raid. His body is later found just as a video surfaces of a copy shooting Tyler while he was unarmed. Marvin must come to terms with this act of violence while also figuring out how to do life without his other half.
All the Rage by Courtney Summers – In a small town where everyone knows your name, Romy Grey is raped by the local sheriff's son, the golden boy who everyone thinks can do no wrong. It's a gut-punch of a story about the aftermath of sexual assault: survival, silencing, victim-blaming, and figuring out how to move forward.
Suggestion Section
USA Today suggests 10 perfect picks for your next book club meeting. I have the hardest of cosigns for Kevin Wilson's Nothing to See Here!
Following along with the Buzzfeed Book Club? Their June pick is Anna K by Jenny Lee.
Check out the latest installment of Vox's book club discussion of The Secret History.
---
Thanks for hanging with me today! Shoot me an email at vanessa@riotnewmedia.com with your burning book club questions or find me on Twitter and the gram @buenosdiazsd. Sign up for the Audiobooks newsletter, catch me once a month on the All the Books podcast, and watch me ramble about even more new books every Tuesday on our YouTube channel.
Stay bad & bookish, my friends.
Vanessa