Sponsored by Write the World, publishers on Writers on Earth.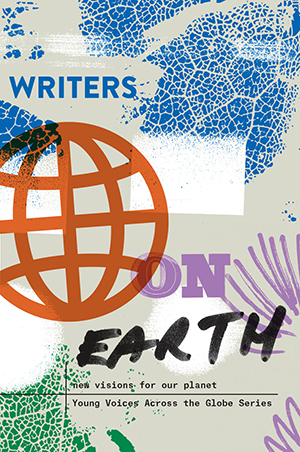 tk
App Pairs Like-Minded Readers For Discussion
Want to discuss a recent read or have an in-depth discussion about a book? There's an app for that! Carry A Book pairs people with similar reading tastes for possible meeting based on users' current reads, favorite books, and location–bibliophiles can meet virtually now or in person after the pandemic. And while it may sound, or look, like a dating app for book lovers, they stress this is not a dating app. Okay, but it sounds like the start to a romance novel to me.
Bill Gates Has Another Reading List
Bill Gates has more books he's recommending, this time 5 reads to tackle this summer. There's a literary distraction (David Mitchell's Cloud Atlas), a Disney memoir (Bob Iger's The Ride Of A Lifetime), and three especially for our current times: a memoir about processing trauma (Edith Eva Eger's The Choice); the economy (Abhijit V. Banerjee and Esther Duflo's Good Economics for Hard Times); and a history of the influenza pandemic (John M. Barry's The Great Influenza).
Bookstore Owner Keeps Filling LFL
Alissa Redmond, owner of South Main Book Company in Salisbury, N.C., has been keeping the Little Free Libraries in Rowan County stocked with books. The act started after she asked the school system how she could help, being that schools are closed during the pandemic, and they suggested filling the libraries for kids.