Sponsored by Lucy Knisley's Stepping Stones, from Random House Graphic.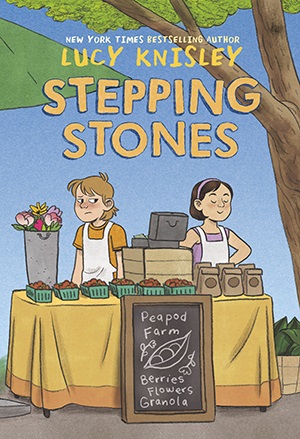 New York Times bestselling creator Lucy Knisley just released her first middle-grade fiction graphic novel! STEPPING STONES follows Jen, a young girl who moves to the country with her mom following her parents' divorce. Now they live on a farm with her mom's boyfriend and his two daughters. Having to learn how to work on a farm and sell at a farmer's market is hard enough, but it's more difficult when your new stepsister is basically perfect. This heartfelt new story finds Jen struggling to deal with change, and trying to find her own voice in the process.
Hello readers!
It's that time of the week where we share some lovely new children's books (and a few backlist bumps) for your lovely shelves! We are repainting at the moment so all of my books have had to come off my shelves. They're piled up on the side and I am very tempted to make myself a book fort. I mean, what else can you do under the circumstances?
Whilst I figure out the floorplan for my fort, here's my pick of this weeks new releases. There are some gorgeous titles heading your way!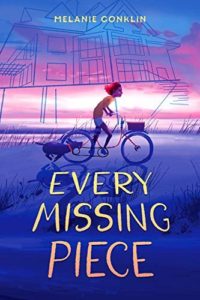 Every Missing Piece by Melanie Conklin
Maddy sees danger everywhere she looks – and when she comes across a boy setting booby traps in the wood, she thinks the worst. This has to be Billy Holcomb – a boy who went missing six months ago. But who's going to believe her?
A mysterious middle-grade adventure with some sensitive treatment of anxiety and grief, Maddy must learn to navigate her fears as she figures out that the world isn't always what it seems.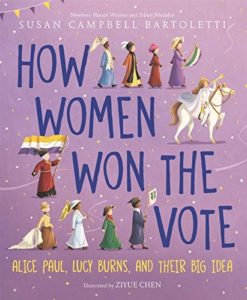 How Women Won The Vote by Susan Campbell Bartoletti, illustrated by Ziyue Chen
In 1913, a Women Suffrage parade took place in Washington DC. It was the first such event in the state, and the first organised march on Washington for political purposes. This book takes you into the heart of that story by focusing on the organisers – Alice Paul and Lucy Burns – and their incredible story.
A well-researched, powerful and beautifully illustrated tribute to women's rights, this is a lovely look at an important period in history.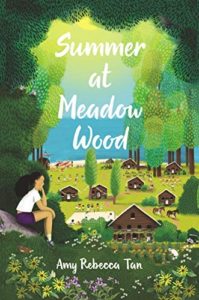 Summer at Meadow Wood by Amy Rebecca Tan
Vic Brown doesn't want to be at summer camp. She can't forget about the secret that made her mom want her and her brother out of the house – and she definitely can't stop thinking about how her life is about to change. But maybe, just maybe, spending the summer at Meadow Wood might help…
As a Brit, summer camp stories have always fascinated me and this is a gorgeous read. It's gentle, layered and full of depth – perfect for preteens and teens alike.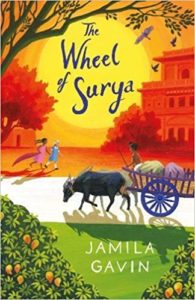 The Wheel of Surya by Jamila Gavin
India, 1947. Marvinder and Jaspal have been separated from their mother, and now face a daily fight for survival. They must travel halfway around the world to find a father they barely know, and somehow stay together in the process…
(This is a sneaky backlist bump for one of my favourite authors – she's SO worth getting to know if you don't! And if you do already know her, then we can just fangirl together over her greatness 😊 )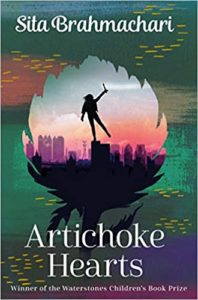 Artichoke Hearts by Sita Brahmachari
Mira's grandmother is dying but she wants to 'die well'. And as Mira is forced to come to terms with what this means for her relationship with her grandmother, she begins to uncover a whole world of secrets held about her – not in the least, those of Jide – a troubled and mysterious boy who's hiding something…
(This is another backlist bump for one of my favourite authors and one of my favourite books –  Brahmachari writes with love and grace about family, and this is an utterly gorgeous books)
Alright, let's leave it there for this week! I'll be back in seven days to share some more new releases. Between then and now, you can stay in touch with me via social media (share with me your beautiful book forts), on my website, or over on the biweekly literary fiction podcast Novel Gazing. 
Happy reading!
Louise.