Sponsored by The audiobook edition of Brian Panowich's Hard Cash Valley.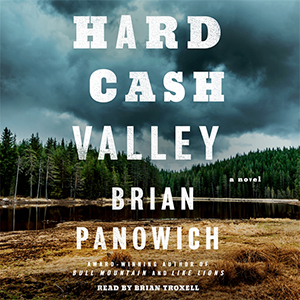 In the audiobook of Hard Cash Valley, listeners return to McFalls County and Bull Mountain. In Brian Panowich's latest masterful tale of Southern Noir, we meet Dane Kirby, a man no stranger to tragedy. A life-long resident and ex-arson investigator for McFalls County, Dane is called in to consult on a brutal murder in a Jacksonville, Florida, motel room. He and his FBI counterpart, Special Agent Roselita Velasquez, begin an investigation that leads them back to the criminal circles of his own backyard. Listen to the audiobook, read by Brian Troxell, to get sucked into this riveting web of secrets.
Hi mystery fans! I was able to roundup a good amount of interesting lists, articles, podcasts, and news I think you'd be interested in. Plus, I've got a completed series to watch and great Kindle deals.
From Book Riot And Around The Internet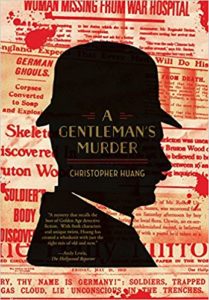 10 Mystery and Thriller Authors Like Agatha Christie
Rincey and Katie discuss the Edgar Award winners, Tana French's new book and celebrate the 100th anniversary of the publication of The Mysterious Affair at Styles on the latest Read or Dead.
Poison is the Best Murder Weapon in Mysteries
Liberty and Vanessa discuss new releases, including A Deadly Inside Scoop by Abby Collette on the latest All The Books!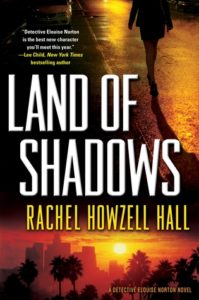 Rachel Howzell Hall and Alex Segura discuss diversity in crime fiction, what they admire most in crime novels, their participation as judges in the Eleanor Taylor Bland Crime Fiction Writers of Color Award, and more.
The cover for Fatal Fried Rice, Vivien Chien's 7th Noodle Shop Mystery!
Val McDermid's exclusive and gripping short story to inspire budding writers
The Origins of Scandinavian Noir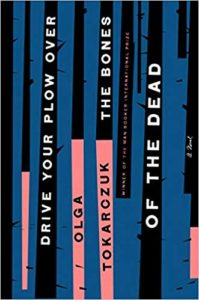 Drive Your Plow Over the Bones of the Dead by Olga Tokarczuk is a Best Translated Books Award finalist!
The director of Suicide Squad is adapting yet another Harlan Coben novel for Netflix
How British Spies Used a Cupcake Recipe to Stop Terrorists
Why it's so hard to read a book right now, explained by a neuroscientist
How much do you know about the true history of Scotland Yard?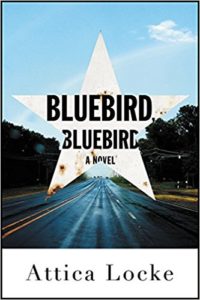 Attica Locke, Joe Ide, David Baldacci, Scott Turow, Harlan Coben, Walter Mosley at Live Talks LA
Exclusive: This upcoming novel gives the domestic thriller a killer sci-fi twist
French serial-killer expert admits serial lies, including murder of imaginary wife
Enter to Win $50 to Your Favorite Independent Bookstore!
Enter to win a 1-year subscription to Kindle Unlimited!
Watch Now
Amazon Prime: So this is slightly outside of what I usually recommend here, but the entire series (5 seasons) of Orphan Black is now on Amazon Prime. Yes, it's sci-fi but it's also a great show for fans of thrillers, crime shows, and the mystery of who/what is behind all of this and why?! Tatiana Maslany is also ridiculously talented in playing so many parts and Helena is one of my all time favorite characters. While it wasn't an adaptation there have been books, graphic novels, and even a coloring book based on the show.
Kindle Deals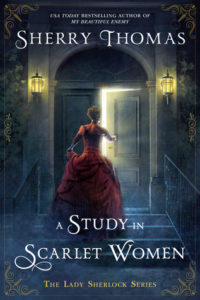 My favorite Sherlock is on sale: A Study In Scarlet Women (The Lady Sherlock Series Book 1) by Sherry Thomas is $2.99! (Review) (TW rape–I think it's past recounted)
For bibliophiles and nonviolent true crime fans: The Man Who Loved Books Too Much: The True Story of a Thief, a Detective, and a World of Literary Obsession by Allison Hoover Bartlett is $4.99! (Review)
If you're looking for a return home mystery starring an FBI agent: Girls Like Us by Cristina Alger is $2.99! (Review) (TW addiction/ PTSD/ statutory rape/ suicide mention with detail)
Browse all the books recommended in Unusual Suspects previous newsletters on this shelf. See 2020 upcoming releases. An Unusual Suspects Pinterest board. Get Tailored Book Recommendations!
Until next time, keep investigating! In the meantime, come talk books with me on Twitter, Instagram, and Litsy–you can find me under Jamie Canavés.
If a mystery fan forwarded this newsletter to you and you'd like your very own you can sign up here.