Sponsored by our Robyn Carr Prize Pack giveaway, courtesy of Harlequin.com.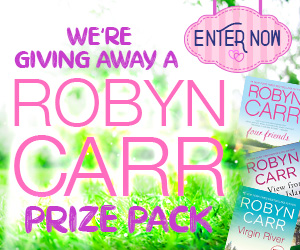 We're teaming up with Harlequin.com to give away a prize pack which includes the following Robyn Carr titles: Four Friends, The Life She Wants, The Summer That Made Us, The View from Alameda Island, and Virgin River. Enter now!
Howdy, Folks. It's Thursday, and the first full Kissing Books of the week. What did you think of that cover on Monday? The design corps at Harlequin is just. Chef's kiss. Let's talk about stuff!
News and Useful Links
There was a conversation that started from a comment that wasn't meant with malice, but still made a harmful impact on people who saw it. There is a bigger conversation that romancelandia needs to have regarding the use of genitalia to denote gender, when they are not the same. I don't even know where to start, so just go read the entire Twitter of May Peterson. Respectfully, please.
And then, just when I was about to wrap up this section, I saw that we were talking about illustrated covers again. I'm not going to link to anything, but let's just remember that whether or not you like illustrated covers, or whether or not you think they are overly prolific and not good indicators of what type of book you're about to read, they are wildly important in producing imagery for romance protagonists that might not appear in stock footage. I mean, I would love to see every romance have its own photo shoot like they are apparently doing at Harlequin, but that's not always the case.
With the conclusion of her Bareknuckle Bastards series coming this summer, it's no surprise that Sarah MacLean has a new series lined up to start next year. Victorian-era girl gang? Sign. Me. The. Eff. Up.
Sourcebooks Casablanca hosted a virtual chat called "So you want to write a romcom," and you can watch it on YouTube.
I'll tell you, I love newsletters. If you want one that tells you what's happening in the world of  #romanceclass, you can subscribe!
I might have dropped a little too much at this shop, including this read black romance notebook.
And don't forget about #rombklove.
Over on Book Riot
While the obvious answer to "where do I start with Cat Sebastian?" is to just read all of them, Laura broke down a reading pathway for anyone looking for it.
And we all want some feel-good romances right now. What's your go-to?
I might have decided to go on a break, Ross-style, with Kindle Unlimited, but you should definitely enter to win a free, yearlong subscription!
Or, maybe you'd rather get an e-gift card to your favorite indie bookstore! (Why not both.)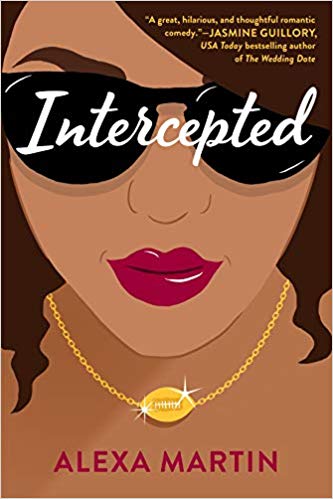 Deals
If you haven't yet read Intercepted by Alexa Martin, now is the time! It was a When In Romance book club pick a while ago and has been picked up by Starz to someday, eventually, grace our television screens (or whatever you currently use to watch Outlander), so you know it's worth checking out. And at 1.99, you might as well, right?
New Books
Oh man, what a week. Such books. So reading. (I have done none; I'm sorry.)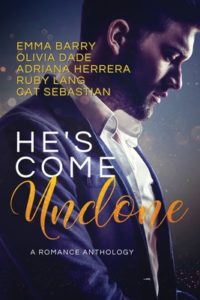 He's Come Undone: A Romance Anthology
Adriana Herrera, Emma Barry, Olivia Dade, Ruby Lang, and Cat Sebastian
I know very little about the individual novellas in this anthology, but I know about all of the authors, and twitter has been talking about it for weeks. I would have liked to read it before the release date, but alas, alack, that wasn't in the cards for me. If you haven't read it in the two days since its release, you should definitely make weekend plans (or if you're like me, the rest of May, since we're apparently all either going to latch on and read a million books through quarantine or hardly read at all). Each author has brought their A-game, and I can't wait until I'm in the mindset to enjoy it again.
And then of course:
The Trouble With Hating You by Sajni Patel
Slippery Creatures by KJ Charles
By the Book by Amanda Sellet
Embracing Ever After by Sheryl Lister
The Duchess and the Dreamer by Jenny Frame
Scandalous Passions by Nicola Davidson
Beyond Ever After by Elle Wright
Prince of Shadow and Ash by Selina R. Gonzalez
Love on the Night Shift by Radclyffe
The Cupid Guild by L. Penelope
As usual, catch me on Twitter @jessisreading or Instagram @jess_is_reading, or send me an email at wheninromance@bookriot.com if you've got feedback, bookrecs, or just want to say hi!