Sponsored by our 1-year Kindle Unlimited subscription giveaway, courtesy of Macmillan's eDeals Newsletter. Enter now!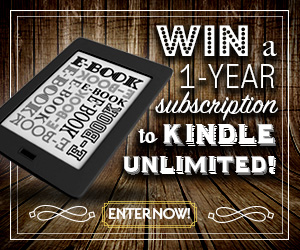 We're giving away a 1-year Kindle Unlimited subscription to 5 lucky winners, courtesy of Macmillan's eDeals Newsletter.
Happy Monday, readers! I hope you had another lovely weekend. We had a snowstorm here on Saturday. In May. Yep, that happened. Let's see, what else? I have been continuing watching Agatha Christie adaptations. I watched Crooked House with Glenn Close and Gillian Anderson, and I thought it was excellent. And I watched the 1974 version of Murder on the Orient Express, which I haven't seen since I was in high school. It's…dated. But there can't be many more films with such a star-studded cast. Unrelated to Christie, I also rewatched all of Gravity Falls for the fourth or fifth time, and I still love it bunches.
There's not much going on in the book world right now other than delays and cancelations, but I do have a few exciting things to tell you. Whatever you are doing or watching or reading this week, I am sending you virtual hugs. Please try and enjoy the rest of your week as best you can, and remember to stay inside and wash your hands. We're going to be okay, eventually. I'll see you again on Thursday. – xoxo, Liberty
Here's Monday's trivia question: What did Jonathan Swift call "a sort of glass wherein beholders do generally discover everybody's face but their own?" (Scroll to the bottom for the answer.)
Deals, Reels, and Squeals!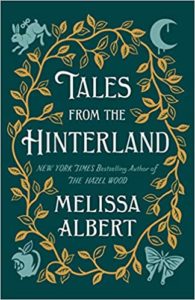 Melissa Albert will return to the Hazel Wood next year with Tales From the Hinterland.
And here's the first look at the Star Wars children's book from former Rioter Preeti Chhibber!
Welcome to the Jungle Gym: Guns N' Roses have collaborated with James Patterson on a children's book.
Here's the first trailer for Shirley, the Shirley Jackson biopic starring Elisabeth Moss.
And here's the new trailer for Netflix's adaptation of The Baby-Sitters Club.
Here's the first look at Netflix's upcoming Arthurian legend adaptation of Cursed.
Stephen King's Revival to be adapted for the screen.
Here's the cover reveal of Goblin by Josh Malerman, coming in 2021.
And here's the cover reveal of Amelia Unabridged by Ashley Schumacher, also coming in 2021.
Book Riot Recommends 
At Book Riot, I work on the New Books! email, the All the Books! podcast about new releases, and the Book Riot Insiders New Release Index. I am very fortunate to get to read a lot of upcoming titles, and learn about a lot of upcoming titles, and I'm delighted to share a couple with you each week so you can add them to your TBR!
Excited to read:
Agatha Christie's Poirot: The Greatest Detective in the World by Mark Aldridge (William Morrow, October 6)
So as I mentioned above, I have been watching a lot of Agatha Christie adaptations lately. I am eyeballs deep in Christie nostalgia, and plan to reread all the books again soon, which is something I haven't done in 14 years. It is the 100th anniversary of the publication of her first novel this year, after all. So, of course, I was very excited when I stumbled upon this book in a catalog! Poirot is in my favorite Christie book, The ABC Murders, but I don't know that he's my favorite of her characters. Even Christie herself got tired of writing him, calling him a "detestable, bombastic, tiresome, ego-centric little creep." But I look forward to reading Aldridge's reasoning for why he thinks Poirot is the greatest detective in the world.
What I'm reading this week: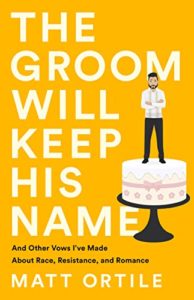 The Groom Will Keep His Name: And Other Vows I've Made About Race, Resistance, and Romance by Matt Ortile
You Exist Too Much by Zaina Arafat
The Orchard: A Novel by David Hopen
The Book of V by Anna Solomon
Stealing Thunder by Alina Boyden
Pun of the week: 
Waking up this morning was an eye-opening experience.
Here's a cat picture: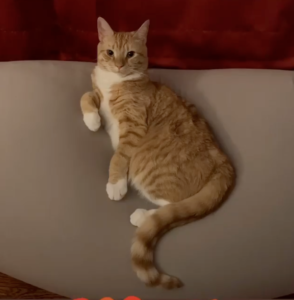 Zevon is super casual.
And this is funny.
Happy things:
Here are a few things I enjoy that I thought you might like as well:
Trivia answer: Satire.
You made it to the bottom! Thanks for reading! – xo, L