Sponsored by our Robyn Carr Prize Pack giveaway, courtesy of Harlequin.com.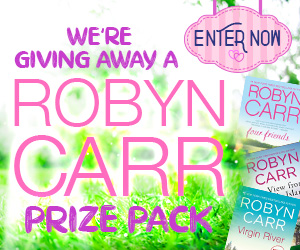 We're teaming up with Harlequin.com to give away a prize pack which includes the following Robyn Carr titles: Four Friends, The Life She Wants, The Summer That Made Us, The View from Alameda Island, and Virgin River. Enter now!
Welcome to Read This Book, a weekly newsletter where I recommend one book that I think you absolutely must read. The books will vary across genre and age category to include new releases, backlist titles, and classics. If you're ready to explode your TBR, buckle up!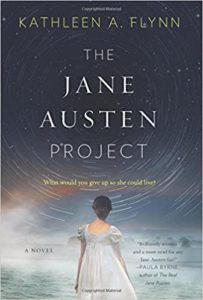 This week's pick is The Jane Austen Project by Kathleen A. Flynn!
Content warning: Chronic illness, nothing else that I can recall.
If you're a Janeite who also likes speculative fiction of the mind-bending variety, this is a must-read for you! Rachel and Liam are two travelers who arrive in London in 1815 with carefully prepared aliases and the seams of their clothing sewn with a small fortune in bank notes. They're from the future, where the Royal Institute for Special Topics in Physics has discovered time travel and engages missions to the past–not to change history, but to study it. Rachel is a doctor who travels between disaster and war zones, and Liam is a famous stage actor. Their mission is complex, but has the potential to be groundbreaking back home: Befriend Henry Austen, a banker whose business is about to go under, and gain access to his sister, Jane. From there, they intend to steal Jane Austen's unpublished manuscript, The Watsons.
This is a high-concept premise with a lot of heart. Rachel is our protagonist and narrator, and although this book begins with their arrival in the past, she seamlessly weaves in fascinating glimpses to her troubled home timeline (environmental disaster has brutally changed the landscape, and sentimentality for the past drives big endeavors) in between interesting tidbits about how to pass as a lady of the Regency era. Finding and befriending Jane Austen is a feat equal to any of the plots of her famous novels, with tense drawing room scenes, secret notes, and intriguing alliances behind closed doors. Flynn doesn't sugarcoat what it was like to live in the early 19th century, but the advantage of a time traveler's perspective is that Flynn gives the reader fascinating historical context for life in 1815 without being pedantic.
But what makes this book extra special isn't necessarily the concept of time travel to meet Jane Austen, but the question of what if? Rachel and Liam have the opportunity to influence history, to try and save Jane Austen from an early death, even if it goes against their orders. Their dilemma puts them into an ethical gray area, and has them meditating about what it means to be famous after death, what artists owe the world, and how art endures. I love the journey that this book takes readers on–the destination might be unexpected, but the trip across centuries is memorable!
Bonus: I listened to the audiobook, which is narrated by one of my favorite narrators, Saskia Maarleveld! She switches seamlessly between English, American, and Irish accents within scenes, making it a really fantastic performance!
Happy reading,
Tirzah
Find me on Book Riot, the Insiders Read Harder podcast, All the Books, and Twitter.
If someone forwarded this newsletter to you, click here to subscribe.