Sponsored by our 1-year Kindle Unlimited subscription giveaway, courtesy of Macmillan's eDeals Newsletter. Enter now!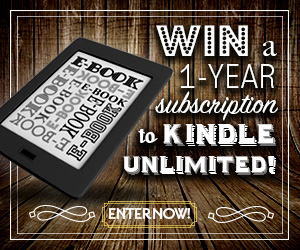 We're giving away a 1-year Kindle Unlimited subscription to 5 lucky winners, courtesy of Macmillan's eDeals Newsletter.
Hello mystery fans! I've got a bunch of May releases you'll want on your radar including translated crime, a legal thriller, cozy, and plenty of mysteries to solve. (📚= I've read and recommend; 📖= currently reading and enjoying.)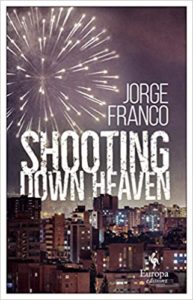 Shooting Down Heaven by Jorge Franco, Andrea Rosenberg (Translator): 📖 For literary fans, this follows a group of kids in the '90s during the height of Colombia's drug cartels–and the death of Escobar– and their reunion now as adults when one of them returns home.
This Is How I Lied by Heather Gudenkauf: 📚 This is a procedural where the cop assigned to the cold case is now working on her childhood best friend's unsolved murder. It's told in past and present chapters, both timelines rushing to reveal what happened on that fateful night and who is responsible–everyone is a suspect!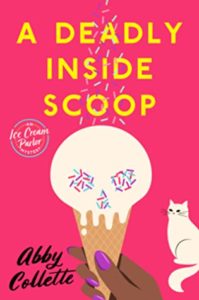 A Deadly Inside Scoop (An Ice Cream Parlor Mystery #1) by Abby Collette: 📖 Really enjoying this cozy mystery that is a return to small-town to run the family business. The business being an ice cream shop (yum!) and the mystery being a dead person that won't be good for business.
My Mother's House by Francesca Momplaisir: A dark and unsettling read that uses a house with living feelings and thoughts to tell the tale of the Haitian immigrant family living inside and one man's abusive behavior.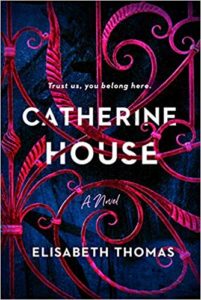 Catherine House by Elisabeth Thomas: 📖 A school with experimental curriculum in the rural Pennsylvania woods is the setting for this gothic suspense that of course has a group of friends and secrets to be uncovered…
A Good Marriage by Kimberly McCreight: A friend back from law school calls Lizzie Kitsakis from Rikers needing her help. He's the main suspect in his wife's death…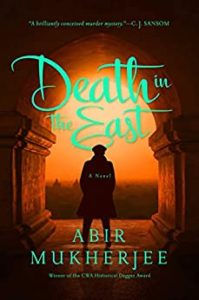 Death in the East (Sam Wyndham #4) by Abir Mukherjee: I adore this historical mystery series about a Scottish detective working in 1922 Calcutta, India. This time around his British past comes to find him twenty years later… The only reason I haven't already inhaled this book is I don't have a galley–seriously, I love this series.
I Don't Expect Anyone to Believe Me by Juan Pablo Villalobos, Daniel Hahn (Translator): Labeled as part campus novel and part gangster thriller, this Spanish prize-winning novel follows Juan Pablo Villalobos, a Mexican student on his way to Spain, who gets kidnapped and forced by gangsters to make a corrupt politician's daughter fall in love with him–or his cousin will die…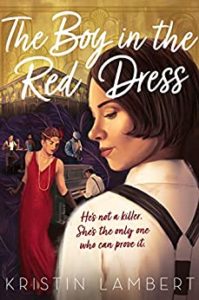 The Boy in the Red Dress by Kristin Lambert: Historical fic set in 1920's New Orleans with a murder mystery for fans of Miss Fisher's Murder Mystery.
Sister Dear by Hannah Mary McKinnon: This sounds like a revenge thriller–when Eleanor's dad dies she finds out he wasn't her biological father and the man that is, instead chose another family. With a daughter that is Eleanor's half-sister, and that half-sister is going to pay apparently.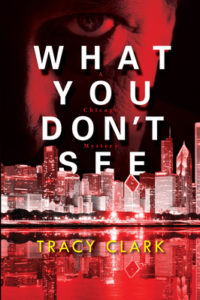 What You Don't See (Cass Raines, #3) by Tracy Clark: 📚 This is a great recent PI series set in Chicago, following a former cop with a great support system reluctantly taking on cases that are usually annoying to her–this time an abrasive media empire owner needs protection from a stalker…
Silence on Cold River by Casey Dunn: Ama Chaplin is a defense attorney in Georgia who left her life behind and previous name behind in Atlanta. Now a sociopath who was a teen she defended seventeen years ago is in front of her and has plans…And only one person, a grieving suicidal father, believes something happened to her and goes into the woods with a shotgun to find out.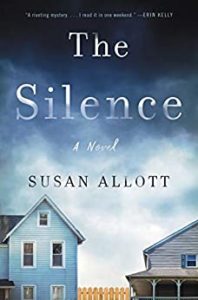 The Silence by Susan Allott: 📖 Here's an Australian mystery, part historical, about two neighboring families, a woman that disappeared in the '60s, and the man now suspected of having something to do with the disappearance. You know I'm always in for any mystery that is going to have all the secrets coming out.
The Scotland Yard Puzzle Book: Test Your Inner Detective by Solving Some of the World's Most Difficult Cases by Sinclair McKay: You read all the mystery books, but are you ready to be a detective? Find out by trying to solve these cases!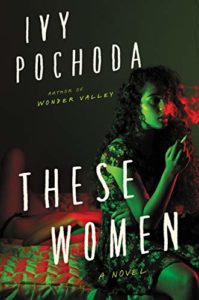 These Women by Ivy Pochoda: For fans of literary novels, fictional serial killers where the victims are the ones given voice, and gritty L.A novels.
The Last Trial (Kindle County Legal Thriller #11) by Scott Turow: A legal thriller where an 85-year-old defense lawyer takes on a final case of a friend charged with insider trading, fraud, and murder and this final case will put his career in jeopardy and challenge whether he ever knew his friend…
Hard Cash Valley (Bull Mountain #3) by Brian Panowich: This is a gritty southern noir series that has been optioned for television so you'll want to get the books read before the adaptation.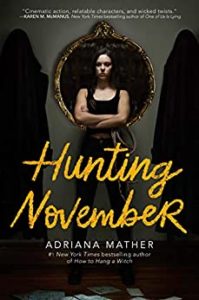 Hunting November (Killing November #2) by Adriana Mather: The sequel to Killing November, about an elite boarding school training the elite's kids to be the next generation of assassins and spies. This is one you need to start at the beginning with.
Westside Saints (Westside #2) by W.M. Akers: The sequel to Westside which is a genre blend of detective fic, historical fic, and fantasy set in a reimagined Jazz Age New York!
America's First Female Serial Killer: Jane Toppan and the Making of a Monster by Mary Kay McBrayer: Fellow Rioter, and writer of our horror newsletter, McBrayer novelizes 19th-century serial poisoner Jane Toppan.
Browse all the books recommended in Unusual Suspects previous newsletters on this shelf. See 2020 upcoming releases. An Unusual Suspects Pinterest board. Get Tailored Book Recommendations!
Until next time, keep investigating! In the meantime, come talk books with me on Twitter, Instagram, and Litsy–you can find me under Jamie Canavés.
If a mystery fan forwarded this newsletter to you and you'd like your very own you can sign up here.