Sponsored by In Good Hands by Stephanie MacKendrick from KCP Loft.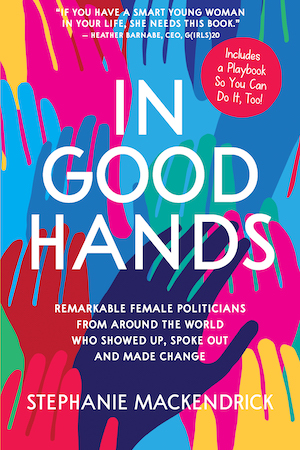 This one-of-a-kind insider's guide is perfect for young women who are ready to make change. It combines the uplifting stories of nineteen women from around the world who have run for office with practical advice for anyone who wants to follow in their footsteps. It explores everything from what to expect in a campaign, to how to deal with the inevitable challenges, to why it's worth it to run.
It's May! We're a third through the year and so many new books to go. I hope you're finding awesome new ways to get your books at home. With that in mind, here are some brand new nonfiction reads out in the world: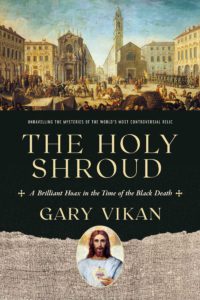 The Holy Shroud: A Brilliant Hoax in the Time of the Black Death by Gary Vikan. The Shroud of Turin! If you don't know what it is, you've probably at least heard of it. Vikan is a medieval art scholar, and he's here to tell you all about how this supposed burial shroud of Jesus is in fact a big piece of cloth at one point wrapped around a medieval Frenchman. How did the hoaxer (if you will) fool everyone for so long? And will you AGREE with Vikan? So many questions. This looks great.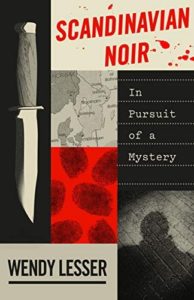 Scandinavian Noir: In Pursuit of a Mystery by Wendy Lesser. Scandinavian mystery fiction. So kind of still hot right now. The book walks you through some of the bigger Nordic crime hits through the lens of her own intense fandom of them. This culminates in a travelogue as she goes on a journey to Norway, Sweden, and Denmark to visit the sites of her favorite genre. If you love Nordic mysteries or want to learn more about a new genre, bam, here you go.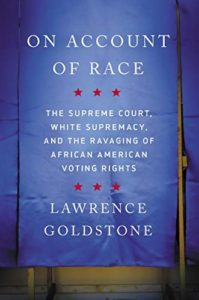 On Account of Race: The Supreme Court, White Supremacy, and the Ravaging of African American Voting Rights by Lawrence Goldstone. We know the voting rights protected by the Fourteenth Amendment have been gutted, but starting when? Constitutional law historian Goldstone says 1876, carrying up to the present day. Of the more than "500,000 African-Americans who had registered to vote across the South, the vast majority former slaves, by 1906, less than ten percent remained." To learn about this long history, check this out.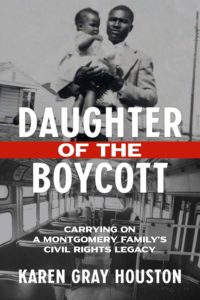 Daughter of the Boycott: Carrying on a Montgomery Family's Civil Rights Legacy by Karen Gray Houston. A story of family and the Montgomery bus boycott and fight for equal rights in the 1950s and '60s. Gray Houston focuses on this time through her father, Thomas Gray. His involvement in the civil rights movement began after a childhood friend was shot by a white police officer after the friend tried to board a bus. Gray Houston tells the story of her family in this time and how the boycott moved the country closer to equality.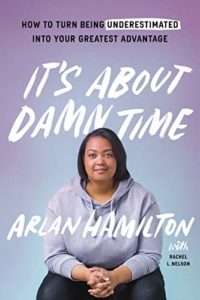 It's About Damn Time: How to Turn Being Underestimated into Your Greatest Advantage by Arlan Hamilton with Rachel L. Nelson. Do you know who blurbed this book? Stacey ABRAMS. In 2015, Arlan Hamilton was homeless and sleeping in an airport. She wanted to break into the rich white male space of venture capitalism as a queer woman of color, and she DID it. She "shares the hard-won wisdom she's picked up on her remarkable journey from food-stamp recipient to venture capitalist, with lessons like 'The Best Music Comes from the Worst Breakups,' 'Let Someone Shorter Stand in Front of You.' As a 5'2" individual, I particularly support that last one. This looks swell.
Stay inside if you can, nonfictionites. Wear a mask, wash your hands, wipe down your phone, and read read read (while also taking a break to prevent eye strain!). As always, you can find me on Twitter @itsalicetime and co-hosting the For Real podcast with Kim here at Book Riot. Until next time! Enjoy those facts, fellow nerds.