Sponsored by Holiday House.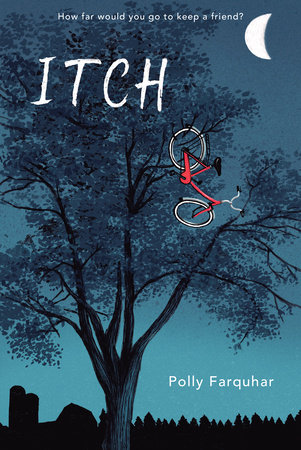 When everything around you is going wrong, how far would you go to fit in? This debut novel set in the Ohio heartland is a warm, funny, and sometimes heartbreaking look at middle school misfits and misadventures. Whether you love the Buckeyes or have no clue who they are, you'll be drawn into Itch's world immediately. Drawing on her own experiences with idiopathic angioedema and food allergies, Polly Farquhar spins a tale of kids trying to balance the desire to be ordinary with the need to be authentic—allergies, itches, confusion, and all. Perfect for fans of Guts and Insignificant Events in the Life of a Cactus.
Hello readers!
Before we get going on this week's new releases, I want to let you know about a lovely new book. The Book Of Hopes is a collection of stories, poems, essays and artwork from over one hundred different contributors. It's been edited by Katherine Rundell who writes about the background to the project here, and you can download the book itself for free. It's a beautiful, hopeful, wonderful collection and it's helped me out this week. I hope it will do the same for you and yours.
And now to this week's new releases!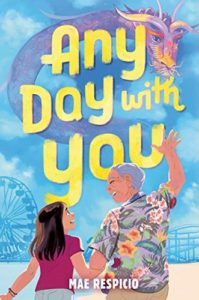 Any Day With You by Mae Respicio
Kaia lives in California where the magic of the movies is all about her. This summer, she's off to creative arts camp where she and her friends are working on a short film for a competition. The film is inspired by the Filipino folktales that her beloved great-grandfather, tells her – but he's now decided that it's time to return to his homeland in the Philippines. It's down to Kaia and her friends to win the contest so that he might stay.
A warm and tender celebration of family and creativity, this is perfect for fans of Kelly Yang, and Erin Entrada Kelly. Also that cover is a delight!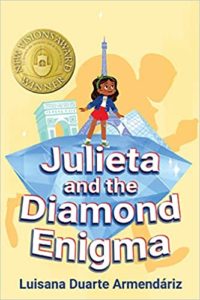 Julieta and the Diamond Enigma by Luisana Duarte Armendáriz
Julieta is off to Paris to help her dad collect artwork for a new exhibition at the Boston Museum of Fine Arts. The only problem is that there's a thief stealing a priceless cursed diamond from the Louvre and Juliet and her dad have walked in the middle of the act! Now her father's become a suspect, it's down to Julieta to solve the crime…!
I am a sucker for heist mysteries that feature sparky and spunky protagonists and glamorous locations. This is a lot of fun.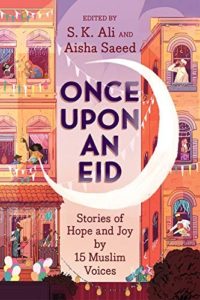 Once Upon An Eid: Stories of Hope and Joy by 15 Muslim Voices, edited by S. K. Ali and Aisha Saeed
Celebrate one of the most joyful holidays of the year with this rich and wonderful gathering of stories, poems and illustrations. It features a vibrant and multi-dimensional cast of characters from all sorts of backgrounds (including blended families and recently converted families), and every page bursts with emotion. A lovely, lovely compilation!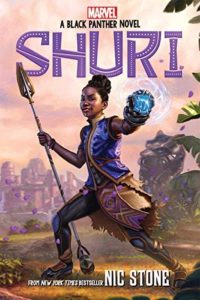 Shuri: A Black Panther Novel by Nic Stone
More Shuri? Yes please!
For centuries, the Black Panther has gained his powers from the juices of the Heart-Shaped Herb. But the plants are dying, and supplies are running out. It's down to Shuri to figure out what's killing the Herb and how she can save it.
Perfect for upper-middle-grade readers, this is the first in a brand new series all about our favorite Wakandan.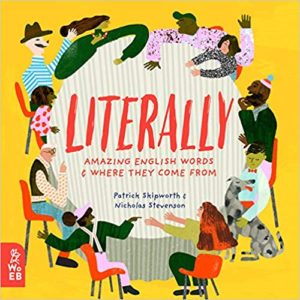 Literally: Amazing English Words and Where They Come From by Patrick Skipworth, illustrated by Nicholas Stevenson
Perfect for budding etymologists, this looks at the story behind 12 words in the English language – words that connect English to indigenous languages and cultures all across the globe. It's an intriguing idea and one that works well when paired with Stevenson's magical artwork. I liked it a lot.
Alright! I'm going to go and read some more picture books now (there is something very soothing about delightful endpapers) but I'll be back next week with some more new releases.
Between then and now, you can stay in touch with me via social media (hit me up with your most beautiful picture book recommendations), on my website, or over on the biweekly literary fiction podcast Novel Gazing.
Happy reading!
Louise.