Sponsored by ImtheStory.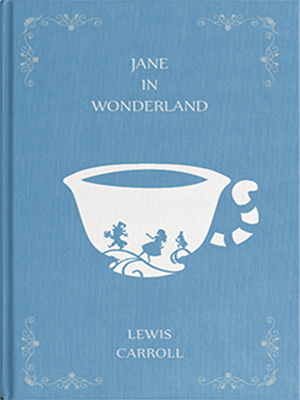 Adventure beckons in your very own personalized copy of Alice in Wonderland. Beautiful classic images teamed with the name of your loved one makes for a very special experience that can be revisited time and time again. This is the kind of gift that becomes a treasured keepsake. Something that will be pored over with love, year after year.
Engage with this classic fantasy and rediscover old familiar friends. In a world that is increasingly fast paced we want you to slow down and experience the simple joy of this timeless tale.
Hi Kid Lit Friends,
With all the terrible news, I thought it would be nice to celebrate some super silly picture books that are guaranteed to lighten the mood and make you laugh. Check these out and let me know what your favorite silly children's book is.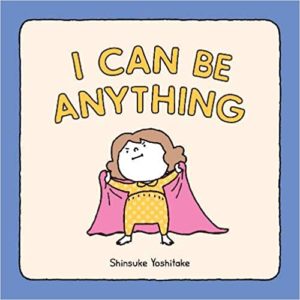 I Can Be Anything by Shinsuke Yoshitake is hilarious book about a young kid who doesn't want to go to sleep. While her tired mom folds laundry, the girl forces her mom to guess what she is. Is she a caterpillar? An arrow sign? An upside-down bug? Can you guess what she is? I love Yoshitake's work and think the humor is perfect.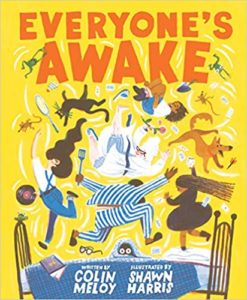 Everyone's Awake! by Colin Meloy, illustrated by Shawn Harris, is another funny story about bedtime. When a simple goodnight routine turns marvelously madcap, the situation goes wild just when everyone is supposed to be settling down to sleep. Dad bakes bread, Mom fixes the roof, and Grandma plays cards with a ghost. And between the dog, the cat, Sister, and Brother, there's at least three different wars being waged!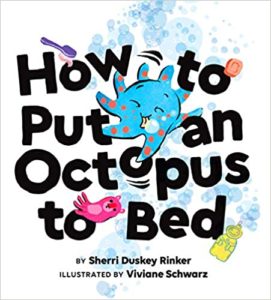 How to Put an Octopus to Bed by Sherri Duskey Rinker, illustrated by Viviane Schwarz, is yet another bedtime story… but this one features an octopus! It's time for bed and this little octopus is more than happy to volunteer! He's all ready to put his parents to bed! Bath time, putting on pajamas, brushing teeth, and tucking everyone in is a whole new challenge when the kid is in charge (and especially when everyone has eight arms!).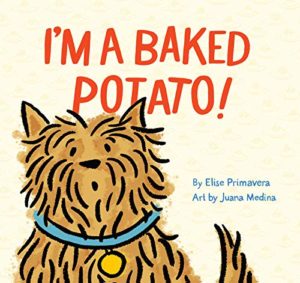 I'm a Baked Potato! by Elise Primavera, illustrated by Juana Medina is adorable and super silly. When a baked potato–loving lady adopts a dog, she adores him unconditionally—and given the pup's small, round frame and warm, brown coat she can't help but call him "Baked Potato"! But what happens when a dog who thinks he's a baked potato gets lost? Will he find his lady? And more importantly, will he find himself?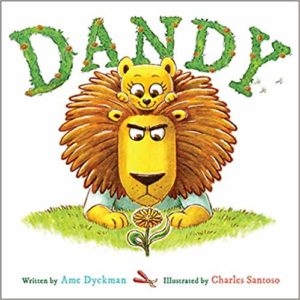 Dandy by Age Dyckman, illustrated by Charles Santoso, is a funny book about a neighborhood that has a common enemy: the dandelion! But when Sweetie falls in love with the beautiful flower, even going so far as to name it Charlotte, her Daddy has to find a way to get rid of the errant dandelion without breaking his little girl's heart.
Around the web…
Middle Grade Books That Help Unpack Complex Conversations, via Book Riot
8 Picture Books About Nature to Bring the Outdoors to You, via Book Riot
What are you reading these days? Let me know! Find me on Twitter at @KarinaYanGlaser, on Instagram at @KarinaIsReadingAndWriting, or email me at KarinaBookRiot@gmail.com.
Until next time!
Karina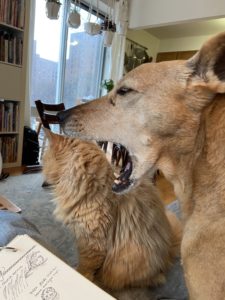 A super silly photo of Nala and Ginger Pye for you today.
*If this e-mail was forwarded to you, follow this link to subscribe to "The Kids Are All Right" newsletter and other fabulous Book Riot newsletters for your own customized e-mail delivery. Thank you!*