Sponsored by Wednesday Books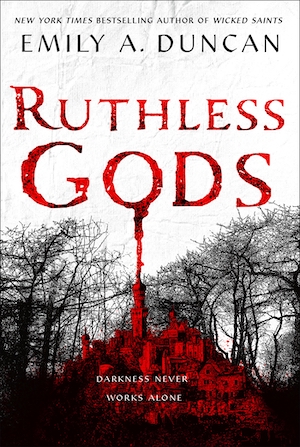 tk
Rapping Dr. Seuss
Filmmaker Wes Tank decided to play some Dr. Dre beats and rap Dr. Seuss books and the results are awesome. At the moment there are six rapping/readings of Dr. Seuss books including The Lorax; One Fish, Two Fish, Red Fish, Blue Fish; Fox in Sox. Have fun trying to rap along with him.
Make The Popcorn
The Danny Boyle directed adaptation of Mary Shelley's Frankenstein, which starred Benedict Cumberbatch and Jonny Lee Miller (who swap playing Dr and creature), will stream for free on the National Theater's Youtube channel. Today, April 29th, at 7pm UK time you can watch Cumberbatch as the Creature. From May 1st, 7pm UK time, until May 8th you can watch Jonny Lee Miller as the creature.
Newly Created Initiative To Help Women & Non-Binary Comic Retailers
Joining in the fight to help people stay afloat during the pandemic are Kelly Sue DeConnick, Lilah Sturges, Trina Robbins, Vita Ayala–and many more! They are supporting the newly created initiative Insider Art. The initiative will raise money–you're gonna want to check out all the contributors and contributions–to offer financial assistance to female and non-binary comic book retailers affected by the pandemic.
Update on B&N not selling magazines: Jason Sanford reached out to Barnes & Noble and it turns out that the Good e-Reader article was incorrect, and has since been updated, when it stated they would permanently stop selling magazines. B&N will resume selling magazines in stores when they reopen.