Sponsored by Sourcebooks.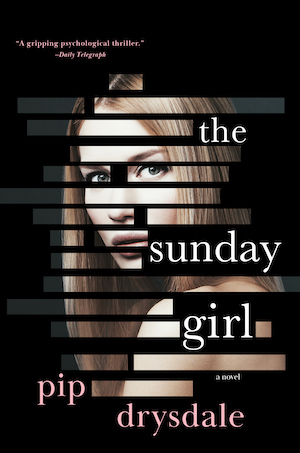 Taylor Bishop is hurt, angry, and wants to destroy Angus Hollingsworth in the way he destroyed her: 'Insidiously. Irreparably. Like a puzzle he'd slowly dissembled, stolen a couple of pieces from, and then discarded, knowing that nobody would ever be able to put it back together ever again.' So Taylor consults The Art of War and makes a plan. Then she takes the next irrevocable step – one that will change her life forever. Things start to spiral out of her control – and The Sunday Girl becomes impossible to put down. It's a tale of love gone wrong…and revenge done right.
Hello mystery fans! We made it to May of this century that is 2020 and another weekend–if weekends are still a thing for you. Anyhoo, I've got some distractions in the form of interesting things to read, watch, and I've loaded you up on great Kindle deals.
From Book Riot And Around The Internet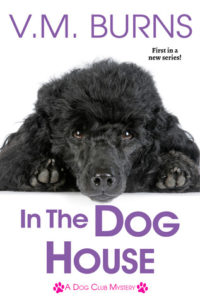 A Brief Tour into the World of Cozy Mystery Authors
While they are self-quarantining, Rincey and Katie tackle some of the oldest mystery and true crime books on their TBR in the latest Read or Dead.
Five True Crime Books You Should Read This Month
Goodreads Employees Recommend Their Favorite Mysteries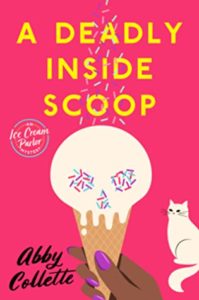 Suspense, Mystery and Thriller Must-Read Books by Women Writers of Color to Read in 2020
Win a Copy of FIGHT CLUB 3 by Chuck Palahniuk!
News And Adaptations

Lambda Literary is asking for donations in order to continue operations.
Move over Veruca Salt, I NEED THIS NOW: exclusive preview of The Searcher by Tana French!
HBO Max sets launch date, unveils first look at new shows: Kaley Cuoco's The Flight Attendant, and more.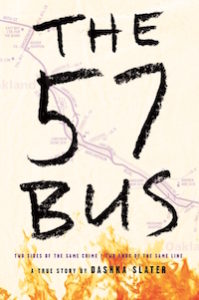 Free YA audiobooks through summer! (I love this program and look forward to it every year and there are fantastic crime books you should run to if you haven't already: The 57 Bus; Monday's Not Coming; Burn Baby Burn)
Matthew Rhys as Perry Mason is coming to HBO in a new series–focusing on the attorney's early career, based on Erle Stanley Gardner detective fiction. For fans of Orphan Black, Tatiana Maslany will also star, and John Lithgow who has been in a million things. And here's the trailer.
How Much of 'Home Before Dark' Is Based On The Real Hilde Lysiak?
Watch Now
On HBO Go: The Kitchen, adapted from the same titled graphic novel by Ollie Masters and Ming Doyle, stars Tiffany Haddish, Melissa McCarthy, and Elisabeth Moss as mobsters' wives who take over when their husbands end up in prison. Watch the trailer.
Kindle Deals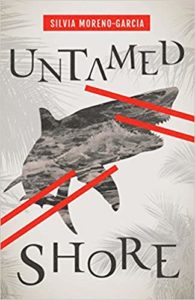 If you're looking for slow burn suspense with a bite: Untamed Shore by Silvia Moreno-Garcia is $4.99! (Review) (TW domestic abuse/past suicide mentioned, detail)
Indian Summer Meets Agatha Christie: I'll Never Tell by Catherine McKenzie is $1.99! (Review) (TW suicide)
For a great British procedural that launches a great new series: The Birdwatcher by William Shaw is $2.99! (Review) (TW suicide, detail)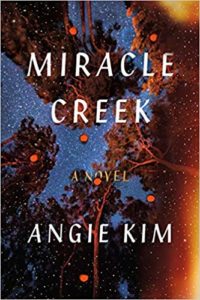 If you're looking for a super good legal thriller + mystery + everyone's got secrets: Miracle Creek by Angie Kim is $3.99 (Review) (TW child abuse/ suicide/ sexual assault)
And for a creepy-ish British serial killer read: The Whisper Man by Alex North is $2.99! (Review) (TW addiction/ child abuse, murder/ pedophile)
Browse all the books recommended in Unusual Suspects previous newsletters on this shelf. See 2020 upcoming releases. An Unusual Suspects Pinterest board. Get Tailored Book Recommendations!
Until next time, keep investigating! In the meantime, come talk books with me on Twitter, Instagram, and Litsy–you can find me under Jamie Canavés.
If a mystery fan forwarded this newsletter to you and you'd like your very own you can sign up here.