Sponsored by our Debbie Macomber prize pack giveaway! Enter here.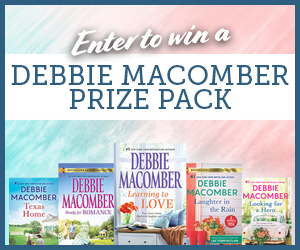 Looking for some cozy romance reads? We've got you covered! Book Riot is teaming up with Harlequin.com and Read Bliss to offer up a Debbie Macomber prize pack to one lucky winner, titles include: Texas Home, Learning to Love, Laughter in the Rain, Looking for a Hero, and Ready for Romance! Enter here.
Hey, guess what? It's Monday again! Those of you who might be working at essential jobs, or working from home, or not working but helping your students work might be keeping track of the days, but I have some friends whose only indicator is what's showing up on their Hulu feeds. How are you holding up?
News and Useful Links
Loyalty Bookstores in DC has started up a new virtual series with Alyssa Cole called Date Night, and the first one is this Friday! And they're really hitting the ground running with the first one: she'll be chatting with Rebekah Weatherspoon, Beverly Jenkins, and Mia Sosa. It'll be 3PM here when it starts, but you can bet your golden eggs that I'll be taking a half-day.
If you missed the Social Distance Book Festival on Saturday, you can see the whole thing here! There's a delightful number of romance panels for such a small virtual event, including panels on historical romance, consent and toxic masculinity, and diversifying romance.
If you follow @Mx_M_Reads on Twitter, you might know that they are working on a new podcast project called Reading Romance as a Survivor.
There was a brief moment last week in which Barnes & Noble weren't paying royalties to self-pubbed authors…and then they found money to do so. So if you buy your ebooks from B&N and don't see a few favored indie authors, they might have pulled their books.
I know this is only vaguely romance-adjacent (though Catherine was a serious badass) but have you seen the ads for The Great on Hulu? I will be watching it religiously.
Deals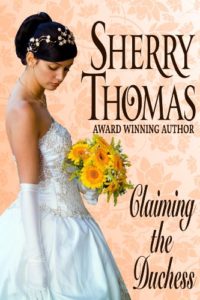 Have you read any of Sherry Thomas's historical romances? If you're curious about her writing style and all that good stuff, you can check out Claiming the Duchess, a prequel novella to her Fitzhugh series. It's currently free to read, and is a nice, concise way to dive into her world. And the plot, as usual, is super intriguing and intricate, even in the confines of so few pages. Just be prepared: you're gonna want to read a lot more of her stuff when you're done.
Recs!
I participated in the Dewey's 24-Hour Readathon over the weekend… well…"participated"…and read a few fun books that have been staring at me for a while. Two in particular stood out, and I'm glad I finally sat down to read them.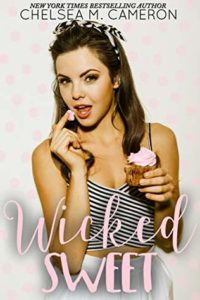 Wicked Sweet
Chelsea M. Cameron
Chelsea M. Cameron is an author who has been on my radar for a while, and whose books I often see described and immediately buy or add to my to-read list on Goodreads. But I hadn't actually sat down to read one, and this one felt right at the moment.
Dove is a college Junior with a plan. She has already established her brand as a pastel delight and is a regular influencer of sorts. When Seven, her high school rival, shows up in her entrepreneurship classes, Dove feels the old sentiment coming back. But Seven, having transferred to get a fresh start, wants to put the past behind them, especially when they've been assigned to a project together. Dove isn't sure she can, but she'll do her best…especially because Seven is so nice…and attractive…and keeps bringing her baked goods.
CW for off-page unsupportive family members, ADHD-related hyperfocus, anxiety and panic attacks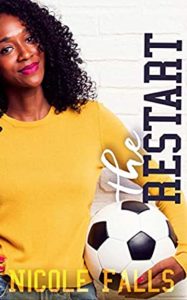 The Restart
Nicole Falls
What happens when a couple enjoying a weekend fling take a page out of My Best Friend's Wedding?
High school teacher and soccer coach Blair has just lost a friend and mentor, and is looking to make big changes in her life. So when she makes a random social media reconnection with a fling from years ago, she jumps in with both feet—"jumping in" being to meet Leighton in Las Vegas as part of a marriage pact from a lightly drunken night watching Blair's favorite movies. The joke is that they'd get married, but the reality is all in rekindling the chemistry that flowed between them all those years ago. And deciding what to do next.
CW for grief, unprotected sex, long distance relationships, and minor survivors' guilt
What are you reading this week?
As usual, catch me on Twitter @jessisreading or Instagram @jess_is_reading, or send me an email at wheninromance@bookriot.com if you've got feedback, bookrecs, or just want to say hi!