Sponsored by our Debbie Macomber prize pack giveaway! Enter here.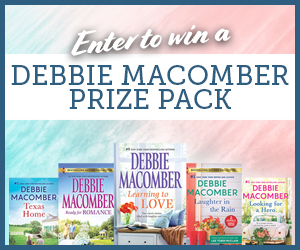 Looking for some cozy romance reads? We've got you covered! Book Riot is teaming up with Harlequin.com and Read Bliss to offer up a Debbie Macomber prize pack to one lucky winner, titles include: Texas Home, Learning to Love, Laughter in the Rain, Looking for a Hero, and Ready for Romance! Enter here.
Hey there, folks. It's Thursday, which means we get to talk about new books! I hope everyone's finding good ways to deal, even if it's not books. Also, if you observe, I hope your Ramadan kicks off well this evening.
Over on Book Riot
When this was published, all of these books were free. (I'm guessing they still are but no promises.) We all like free books, right? (Pay no attention to my screaming TBR behind me.)
How's your reading nook looking?
Have you read these medieval romance and romantic historical fiction novels?
How's your reading going? Sometimes, I have to give my spouse my phone. Needless to say I haven't been able to focus on a single damn thing, but these are good tips.
Trisha and I talked a lot about Beverly Jenkins.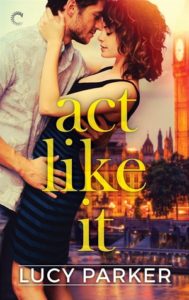 Deals
Have you read Lucy Parker's London Celebrities books? Act Like It, the first of the five, is 1.99 right now. It features a pair of actors who don't get along at all being forced to pretend to be in a relationship to make both of them look better, and be in a better standing with the theater and the theater world. That's right: enemies-to-lovers/fake-relationship/stars-together romance. And that's just the first in the series!
New Books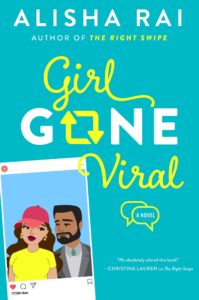 Girl Gone Viral
Alisha Rai
In this sequel to The Right Swipe, Rhiannon's intriguing friend Katrina is the center of attention—a place she doesn't ever want to be. Essentially a recluse, Katrina only willingly associates with a small number of people, but ends up hitting the socials as one half of the newest viral sensation. In order to wait out the buzz and keep from being sought out, she ends up retreating to a remote location with Jas, her friend and bodyguard. I haven't read this one yet, but I've heard it has the slowest of slow burn, want to slap them relationship developments. So if crock pots aren't your thing, you might want to check out…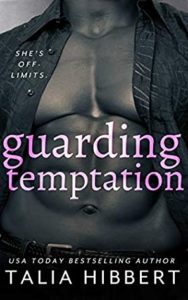 Guarding Temptation
Talia Hibbert
When political campaigner Nina writes an article that could lead to Danger Will Robinson, she finds herself in the hands of her brother's best friend, the ever protective James. (Yes, it's an "off-limits younger sibling of best friend" story. Sorry.) She's now staying with him, and their chemistry is off the charts. So maybe somebody can get over the superiority complex and just let somebody else into his bed. Because there's apparently only one. Note: while this story originally appeared in Rogue Nights, it's been revised and expanded to nearly twice its original length.
Others that are out this week: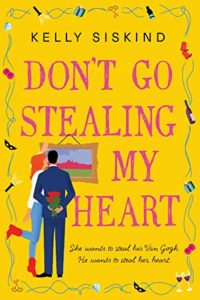 Don't Go Stealing My Heart by Kelly Siskind
Field Guide: Love and other Natural Disasters by Six de los Reyes
The War Priest by Ann Aguirre
Starting Over in Wickham Falls by Rochelle Alers
First Comes Scandal by Julia Quinn
The Portrait by BD Anderson (I don't know the last time I encountered a romance with an enchanted portrait but I am curious)
Batter of Wits by Karla Sorensen
Big Ben by Nana Malone
Fighting for His Lady by Christi Caldwell
A Second Glance by Debbie Macomber
Close Contact by Christina C. Jones (HOW many books will she put out during self-isolation? Only time will tell!)
As usual, catch me on Twitter @jessisreading or Instagram @jess_is_reading, or send me an email at wheninromance@bookriot.com if you've got feedback, bookrecs, or just want to say hi!