Sponsored by Chosen Ones by Veronica Roth
Fifteen years ago, five ordinary teenagers were singled out by a prophecy to take down an impossibly powerful entity wreaking havoc across North America. The Dark One leveled cities and claimed thousands of lives; the Chosen Ones, as the teens were known, gave everything they had to defeat him.
On the tenth anniversary of the Dark One's defeat, the Chosen Ones, now adults, discover the Dark One's ultimate goal was much bigger than they could have known—bigger than the world itself.
But saving the world the first time was hard enough for Sloane Andrews and her fellow Chosen Ones. And this time, fighting back might take more than Sloane has to give.
Happy Friday, shipmates! It's Alex, with a little bit of news, and a dive into the not-a-Hugo nominees for this year, which encompasses two really exciting categories. Stay safe out there, space pirates!
News and Views
Naomi Kritzer on the weirdness of basically living through a story she wrote five years ago.
Fantasy Cafe is running a whole series: Women in SF&F Month
Tochi Onyebuchi wrote a crossword puzzle answer! (spoiler: Riot Baby)
Introductions to the women of Dune… and it looks like Dr. Liet Kynes will be joining their ranks in the newest movies. Here's some more first-look stills from the film. Prepare yourself, because there's a shot of Oscar Isaac that's having an amazing effect on purportedly heterosexual men.
DC Comics has some awesome free Zoom backgrounds for you.
Lavie Tidhar curated the Best of British SFF storybundle.
A really cool Twitter thread about a mind-blowingly huge siphonophore recorded in the deep ocean.
On Book Riot
Cover Reveal: On Fragile Waves by E. Lily Yu
10 high fantasy novels by women
20 must-read feel-good science fiction books
How horror and erotica intertwine in Angela Carter's feminist fairytales
You have until 11:45 PM tonight to enter to win a bundle of Once & Future and Sword in the Stars.
You can enter to win a $250 Barnes and Noble gift card
Free Association Friday: Not-a-Hugo Nominees!
Over a week later, I'm still totally geeked about this year's Hugos. Or rather, I want to gush about the not-a-Hugos today. For arcane reasons that I can go into with you if you ever feeling like attending a World Science Fiction Society Business Meeting, there are awards that are Hugo-adjacent but not actually Hugos. Namely, the Lodestar, which is an award for YA novels, and the Astounding Award, which is something new writers can win–but only for the first two years they're publishing professionally. And these are some great categories this year.
Lodestar Award for Best Young Adult Book
Catfishing on CatNet by Naomi Kritzer – Steph's only constant community is online, a place called CatNet–where unbeknownst to her, the admin is actually an AI. When the AI's existence is discovered by outsiders, Steph has to unite with her online friends to save their community and its beloved admin.
Deeplight by Frances Hardinge – 15-year-old Hark finds the beating heart of a terrifying god, the surviving remnant of the time decades ago when the gods suddenly tore each other apart. He tries to use the heart to save his best friend, only to find it transforms him slowly into a monster.
Dragon Pearl by Yoon Ha Lee – Min comes from a long line of fox spirits, but she's not allowed to use their magic or give any hint that they exist; she has to pretend to be human at all times. Her older brother is accused of deserting his post on a Space Forces battle cruiser, and she embarks on a quest to clear his name–and maybe find the mystical Dragon Pearl.
Minor Mage by T. Kingfisher – Oliver is a minor mage who knows only three spells, one of which helps him with his allergy to armadillos. Unfortunately, he's all his people have.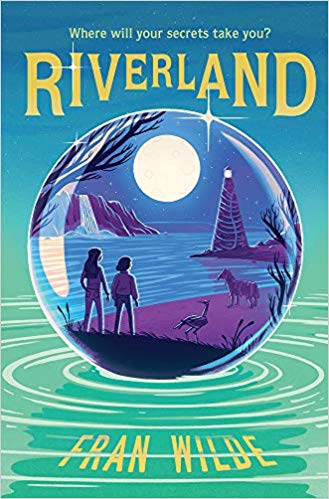 Riverland by Fran Wilde – Two sisters have a secret hiding place under the bed, where they go when their father gets angry. But one day, he breaks an heirloom witch ball, a river suddenly appears in their hiding place and sweeps them away.
The Wicked King by Holly Black – To protect her younger brother, Jude has bound the wicked king to herself and thus become the power behind the throne. She has to navigate the ever-shifting politics of Faerie while the king undermines her at every turn.
Astounding Award for Best New Writer
Sam Hawke – Start exploring Sam's work with City of Lies, about an expert in poisons who has to save his besieged city-state when the Chancellor dies… to poison.
R.F. Kuang – If you haven't read The Poppy War yet, you are seriously missing out. It's the start of a fantasy alternate history series inspired by 20th century China's bloody history that will grab you by the throat and not let go.
Jenn Lyons – Start with The Ruin of Kings, about a long-lost prince who isn't destined to save the world–no, he's going to destroy it.
Nibedita Sen – A wild short story writer appears! You should definitely read Ten Excerpts from an Annotated Bibliography on the Cannibal Women of Ratnabar Island, considering it's been nominated for Yes-a-Hugo for short story. And you can find the rest of her writing on her website.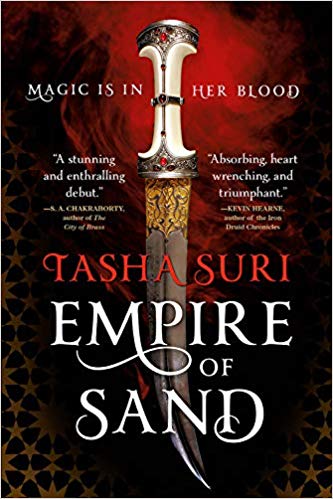 Tasha Suri – You must have read Empire of Sand already. I've yelled about it enough, right? Empire, magic, gods, and disaster heteros. What more could you want?
Emily Tesh – Take a look at Silver in the Wood, which my housemate has described as "an exploration of the Green Man of the Woods, and also very, very gay."
---
See you, space pirates. You can find all of the books recommended in this newsletter on a handy Goodreads shelf. If you'd like to know more about my secret plans to dominate the seas and skies, you can catch me over at my personal site.